Psychonauts 2 is vintage Double Fine in strengths and flaws | Critical Consensus
Reviewers say the sequel's few flaws are more than offset by a compelling story, charming characters, and imaginative levels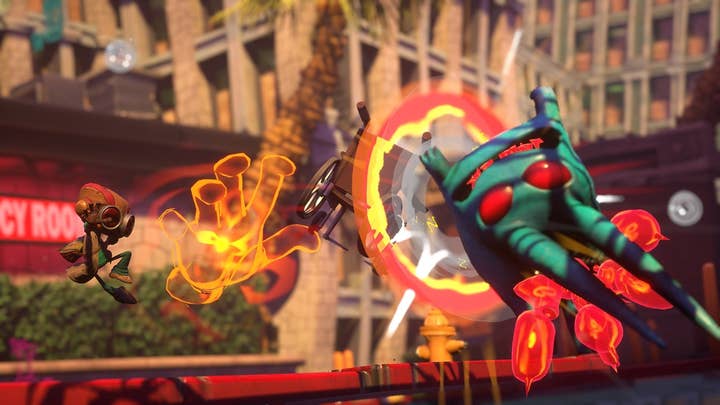 Reviews for Double Fine Production's Psychonauts 2 are out, and from what we've seen, the critics are largely in agreement. Whatever issues they may have with the game, they appear to be outweighed by affinity for the studio's distinctive humor and imagination, and a narrative about flawed people navigating the mental issues and hang-ups that threaten to hold them down.
It may have taken 16 years for the original Psychonauts to get a sequel, but Psychonauts 2 is by most accounts a faithful follow-up that captures the charm and novelty of the original while improving upon many of its predecessor's shortcomings (even if it doesn't always fix them outright).
As of this writing, the game sports a Metacritic average between 86 (Xbox One version) and 89 (PC), none more effusive with praise than that of VG247's Ty Galiz-Rowe, who gave it five our of five stars while proclaiming it "a strong new Game of the Year contender."
"Psychonauts 2 shines brilliantly because it manages to sustain the energy of the PS2 era it hails from and Double Fine's signature humor, while making things feel fresh and real enough to rival current gen debut titles," Galiz-Rowe said.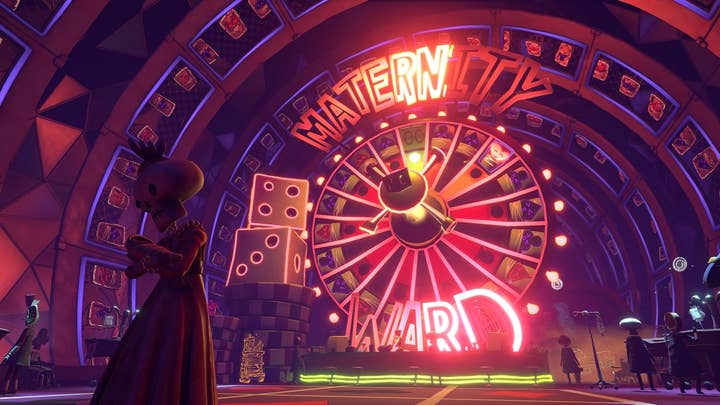 Edwin Evans-Thirlwell gave the game a "Recommended" rating for Eurogamer, saying it took the premise of its predecessor -- each level is the mind of one character, shaped by their personality and populated by their personal demons -- and approached it with a more mindful and modern sense of responsibility around mental health.
"Watching Double Fine pick its way through this messy web of cliché and insight, imperfectly translating very complex phenomena into architecture, opponents and abilities, is part of the appeal," Evans-Thirlwell said.
"Psychonauts 2 is, once again, a universe of damaged teachers and teaching environments, a space for thinking through dark thoughts with varying degrees of earnestness and absurdity. Its worlds are works of matchless invention, its characters a joy to exist alongside. I might have missed it first time round, but I'm glad that games like this are still being made."
In a 9 out of 10 review for GameSpot, Kurt Indovina was similarly gushing, saying, "Psychonauts 2 does more than just fill the shoes of its beloved predecessor, it sets itself apart as a classic in its own right."
Like many reviewers, Indovina had particular praise for the narrative, saying, "It's an emotional, hilarious, and, at times, devastating story, but a story about forgiveness and second chances. It's an astonishing achievement in nearly every regard and the quintessential display of Double Fine's mastery in story, gameplay, and distinct direction, making it the studio's best game to date."
Kotaku's Zack Zwiezen was similarly taken with the game's story, saying, "Psychonauts 2 is a game about people, after all, and these characters are all so well-written and performed that missing out on them would be missing out on part of what makes this such a special game. It's often very funny, of course, but there are also dramatic moments with real weight."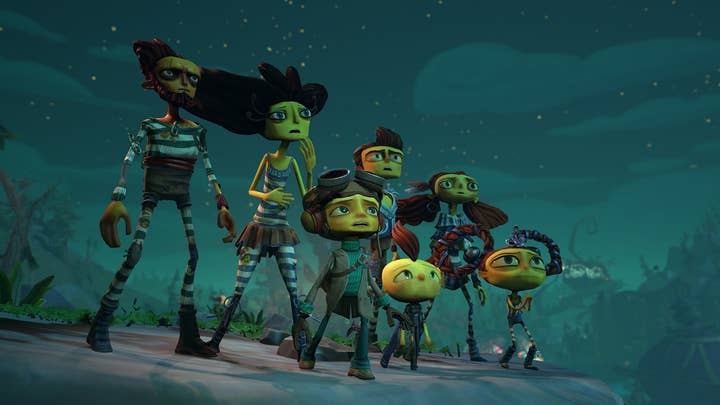 Evans-Thirlwell praised the thoughtful treatment of subject matter behind those moments.
"Where Psychonauts 2 stands apart is in the careful line it walks between caricature and empathy, between treating neurological foibles as quirks and applying a more sophisticated understanding of concepts like anxiety, addiction and post-traumatic stress," he said. "The game's opening screen forewarns you that it's a work of fantasy, but its levels and writing are shaped nonetheless by a sense of responsibility built around consultation with organisations such as Take This."
But we mentioned issues up above, and Psychonauts 2 does seem to have them. Aside from some technical issues with the PC version of the game experienced by Galiz-Rowe, most of the critiques of Psychonauts 2 sound familiar to those expressed by reviewers of the first game.
"Like with Double Fine's past work, the puzzles can be a bit obtuse," Galiz-Rowe said. "To progress, you'll need to thoroughly explore each environment and keep tabs on what each of your powers can be used for. If you don't, you'll end up banging your head against the inside of someone else's."
Meanwhile, Evans-Thirlwell mentioned that the game's platforming controls are an improvement from the original Psychonauts, but still "probably won't keep Mario awake at night."
In his 8 out of 10 review for IGN, Tom Marks said the game weird and wonderful elements help offset a game that carries "a bit of that mid-2000s action-platformer clunkiness," with levels that often boil down to a similar structure -- "getting three of some MacGuffin before reaching a flashy boss fight with a similar three-hit pattern."
The game's focus on collectible items was also a sore point for some reviewers, with Evans-Thirlwell calling the game "an absolute quagmire of dropped tat" that can be used to upgrade various stats and abilities, but "the base combat isn't really tight or involving enough to justify all the appendages."
While every review we read raised issues of the sort mentioned above, they were equally consistent in determining the game ultimately succeeds despite them.
As Indovina said, "Psychonauts 2 does more than just fill the shoes of its beloved predecessor, it sets itself apart as a classic in its own right."