Psycho Cycles wins UKTI-supported "Le Game Jam"
Leeds Metropolitan University teams takes top prize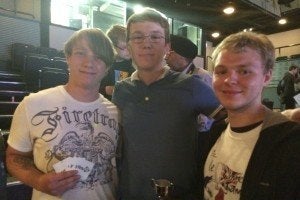 Student title Psycho Cycles has taken the grand prize at the UK Trade and Investment-organised Le Game Jam, which took place across three UK cities at the weekend.
Psycho Cycles, developed by a team from Leeds Metropolitan University, was the winner of the Leeds heat of the event before going on to win the final. Recycle Inc, from Smashed Crab/University of Hull won the Cambridge leg, as judged by Jagex, with Asteroids vs Androids from Sheffield Hallam University winning at the Sumo Digital-judged Sheffield event.
As part of their prize, the Psycho Cycles team will be awarded a day's training and mentorship at Sony's PlayStation HQ in London.