PS5 sales surge in January, but game sales fall | UK Monthly Charts
The absence of a new Pokémon game hurts year-on-year comparisons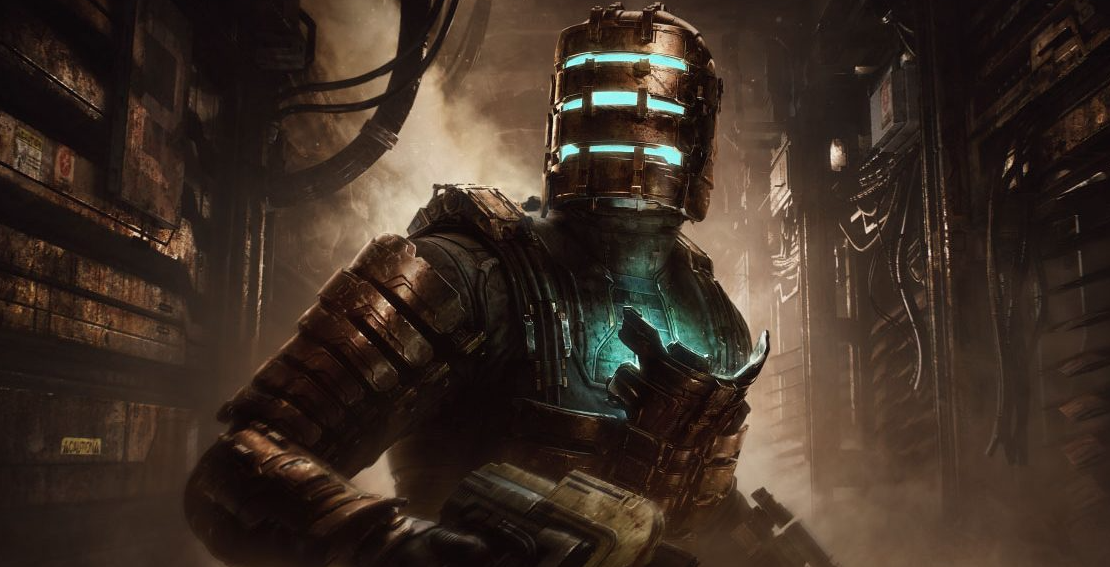 2.24 million video games were sold across the UK during January, the latest GSD data shows.
Tracking all physical games, plus digital downloads from most major publishers (see list below), sales are down slightly on last year (a drop of 4.4%).
The main reason for the drop is January 2022 saw the huge launch of Pokémon Legends: Arceus from Nintendo. Whereas this January didn't feature such a significant game release.
FIFA 23 was No.1, with sales significantly higher than what FIFA 22 managed in January last year. GTA 5 and Red Dead Redemption 2 (No.2 and No.4) also posted higher sales in January compared to the previous year.
Call of Duty: Modern Warfare 2 was No.3. The game continues to perform a lot better than the previous Call of Duty (Vanguard), but sales have slowed down faster than compared with titles such as Call of Duty: Black Ops Cold War and the previous Modern Warfare title.
The biggest charting new release is EA's Dead Space remake, which is at No.6. The game had only been on sale a few days when this data was collected. The Dead Space remake arrives just six weeks after The Callisto Protocol, which is a similar game made by some of the original Dead Space developers. Unfortunately, we can't compare the launches of the two games as digital data for The Callisto Protocol is unavailable. However, the new IP had a stronger physical retail launch than the remake.
The next biggest new game was Fire Emblem Engage at No.12 (digital data unavailable), while Forspoken lands at No.16.
PS5 sales surge in January
Overall, 125,000 consoles were sold (GfK panel data, not upweighted). PS5 was the leader, with sales up a whopping 98% over January last year, when there were significant shortages.
It's the God of War Ragnarok editions doing the business for Sony, Gfk boss Dorian Bloch tells us. It represented 55% of PS5 volume in January. The Ragnarok standard PS5 official bundle launched in November 2022, while the digital Ragnarok edition arrived in January. It has essentially takes over from the Horizon Forbidden West official hardware bundles that ruled between May and September last year, which represented around 43% of all PS5 hardware volume during those five months.
Nintendo Switch was No.2, but continues to see sales slowdown as it heads towards its sixth anniversary. In January, 61% of Switch sales were for the OLED version, which is up from 39% in January 2022.
UK GSD January 2023 Top 20 (Digital + Physical)
| Position | Title |
| --- | --- |
| 1 | FIFA 23 (EA) |
| 2 | Grand Theft Auto 5 (Rockstar) |
| 3 | Call of Duty: Modern Warfare 2 (Activision Blizzard) |
| 4 | Red Dead Redemption 2 (Rockstar) |
| 5 | God of War Ragnarok (Sony) |
| 6 | Dead Space (EA) |
| 7 | Elden Ring (Bandai Namco) |
| 8 | Grand Theft Auto Online (Rockstar) |
| 9 | NBA 2K23 (2K Games) |
| 10 | Mario Kart 8: Deluxe (Nintendo)* |
| 11 | LEGO Star Wars: The Skywalker Saga (Warner Bros) |
| 12 | Fire Emblem Engage (Nintendo)* |
| 13 | Sid Meier's Civlization 6 (2K Games) |
| 14 | WWE 2K22 (2K Games) |
| 15 | Pokémon Violet (Nintendo)* |
| 16 | Forspoken (Square Enix) |
| 17 | Nintendo Switch Sports (Nintendo)* |
| 18 | Tom Clancy's Rainbow Six Siege (Ubisoft) |
| 19 | Minecraft: Switch Edition (Mojang/Nintendo) |
| 20 | Watch Dogs Legion (Ubisoft) |
* Digital data unavailable
GSD digital data includes games from participating companies sold via Steam, Xbox Live, PlayStation Network, Nintendo Eshop. Major participating companies are Activision Blizzard, Bandai Namco, Capcom, Codemasters, Electronic Arts, Embracer Group (including Gearbox, Koch Media, Sabre Interactive), Focus Entertainment, Konami, Marvellous Games, Microids, Microsoft (including Bethesda), Milestone, Nacon, Paradox Interactive, Quantic Dream, Sega, Sony, Square Enix, Take-Two, Ubisoft and Warner Bros. Nintendo and 505 Games are the notable absentees, alongside smaller studios.