PS4, Xbox One drive GameStop's Q1 income up almost 25%
The hardware sector has been booming for the retailer but new software sales were down over 20%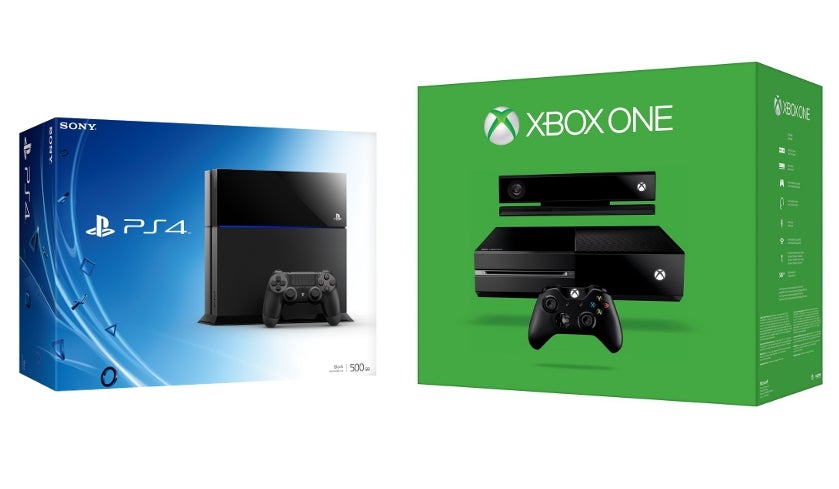 Video game retailer GameStop today reported its first-quarter earnings for the period ended May 3, 2014, and thanks to the continued momentum of the next-gen consoles, both sales and net income were up. Global sales rose seven percent to $2 billion for the quarter, comparable store sales grew 5.8 percent and net income increased 24.5 percent to $68 million.
GameStop noted that the Xbox One and PS4 have really bolstered the company's bottom line. "From launch through April, total market sales in the U.S. of PlayStation 4 and Xbox One hardware have more than doubled the combined sales of PlayStation 3 and Xbox 360 hardware through their first six months of sales," GameStop explained, citing 81.1 percent growth in the new hardware category compared to the prior year quarter.
While hardware has been flying off the shelves, the same certainly can't be said for software (which was also reflected in NPD's recent consumer spend report). For GameStop's first quarter, new software sales actually declined 20.4 percent, which the retailer said was due, in part, to fewer AAA titles being launched this year compared to the first quarter of 2013. The good news for GameStop is that used software sales did increase while the new sales dipped - the pre-owned category improved 5.3 percent.
Additionally, on a non-GAAP basis, digital jumped up 9.5 percent for GameStop, driven by "strong sales of Xbox One and PlayStation 4 digital currency as well as substantial international PC digital sales."
"I am pleased to report solid financial and operational results in the first quarter. The next-gen console business is meeting our targets, our digital properties continue to grow and our new tech brands segment is positively contributing to our profitability," said Paul Raines, chief executive officer. "As we discussed at our investor day, GameStop is well positioned to use its strengths to achieve growth from its diversified business segments: gaming, mobile, wireless and consumer electronics."
For the second quarter, GameStop is expecting comparable store sales to be up between 12 and 19 percent, with earnings per share expected to range from $0.12 to $0.20 (which would be up between 33 and 122 percent). The company also reiterated its full-year guidance for earnings per share between $3.40 and $3.70, with comparable store sales ranging from up six to 12 percent.