PS4 has edge with core gamers - Analyst
Colin Sebastian says Sony's latest is persistently out of stock, but Xbox One proving popular at mass market retailers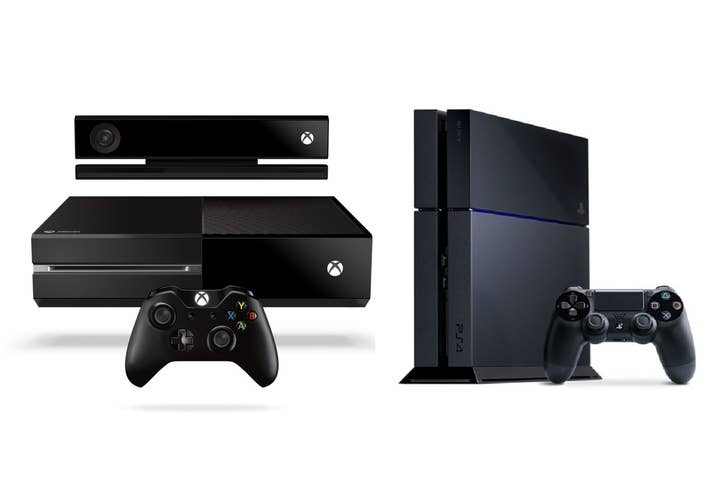 The sales battle between the Xbox One and PlayStation 4 is too early to call, but Baird Equity Research analyst Colin Sebastian gave his impressions of the competition in a note to investors this morning. Sebastian noted that the PS4 clearly improved its position since he made his pre-launch supply chain checks last year.
"[PS4] appears to have a slight momentum edge among core gamers, as demonstrated by premium prices paid on eBay and persistent out-of-stock reports from our retail checks. Nonetheless, Microsoft's Xbox One seems to have fared well among mass market/big box retailers, in part due to its positioning as a living room entertainment hub."
As for when consumers can reasonably assume to find both systems on store shelves without much trouble, Sebastian suggested February or March would mark the beginning of general availability for the Xbox One and PS4, and expects Microsoft and Sony to continue turning out systems at their current production levels with low failure rates.
While hardware sales will continue to be strong in the first quarter of 2014, Sebastian suggested software sales may not fare as well due to a relatively light release schedule. Significant titles like Titanfall, Infamous: Second Son, and Metal Gear Solid V: Ground Zeroes are expected by the end of March, but they will have tough comparisons against last year's Q1 slate, which featured new entries in a wealth of popular franchises like BioShock, Metal Gear, Tomb Raider, God of War, and Gears of War.