PS3 sales "continue to lag" Xbox, price cut "likely" by E3 says Pachter
Pachter also doesn't expect a next-gen Xbox announcement until 360's core model is priced below $200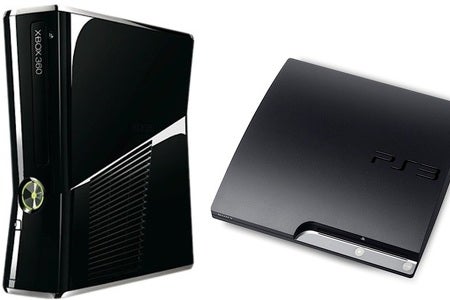 E3 is right around the corner in June, and while Nintendo's Wii U is likely to grab the spotlight with no next-gen announcements planned from Microsoft and Sony, Nintendo's rivals could apply some pressure to the market with hardware price cuts. In fact, Wedbush Securities analyst Michael Pachter sees a PS3 price drop as a likely outcome at E3.
Pachter also believes that Microsoft will "consider" a price cut. The Xbox 360 has been outselling the PS3 in the US each month, but the sales appear to be gradually slowing.
"We expect hardware sales to rebound once price cuts are implemented, but expect a recurrence of the dip next holiday, partially buffered by some modest contribution from the introduction of the PS Vita in February and the Wii U later this year. Recent slowing of Xbox 360 hardware sales could cause Microsoft to consider a price cut by E3. We do not expect an announcement of a next- generation console from Microsoft until the Xbox 360 core model is priced below $200, likely around this time next year. PS3 hardware sales should continue to lag those of the Xbox 360, and we expect sales to trend downward by 10 - 20% monthly, until Sony cuts prices once again, likely at E3," he wrote.
Pachter's price cut prognostications come as part of a Wedbush NPD preview - NPD is expected to release March sales data this Thursday. It won't be pretty, according to Wedbush estimates. March is likely to represent the fourth consecutive monthly decline, down 23% to $565 million in software sales, despite a big launch for EA's Mass Effect 3, which shipped more than 3.5 million copies during its first week.
April may be another bad month for US games retail, but May could finally see a return to positive gains, as the market will receive Activision Blizzard's Diablo III, Take-Two's Max Payne 3, and Ubisoft's Ghost Recon: Future Soldier.