Pokemon tops 2012 software chart in Japan
Nintendo platforms dominate, PlayStation Vita absent from the top 30 best-selling games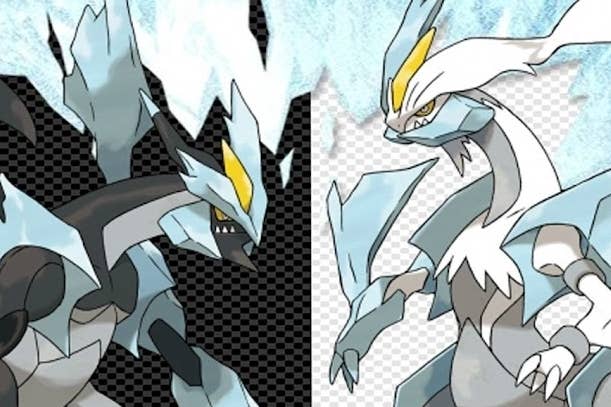 Nintendo platforms dominated software sales in Japan last year, while Sony's PlayStation Vita failed to register a single entry in the 30 best-selling games of 2012.
According to a report on Siliconera, based on data from 4Gamer, the number one game in Japan in 2012 was Pokemon Black/White 2 on the DS, which sold 2.9 million units. The 3DS was the dominant platform overall, with 5 of the top 10 games and half of the top 30.
Sony's platforms were less successful, representing 8 of the top 30 games versus Nintendo's 22. The most popular PlayStation 3 release was Capcom's Resident Evil 6, which sold 833,000 units - the 5th best-selling game overall.
However, in its first full year on-sale in the country the PlayStation Vita did not register in the top 30 best-selling games, despite the lowest placed game, Resident Evil: Revelations, only selling 296,040.
The top 20 best-selling games are listed below.
1. Pokemon Black/White 2 - 2,919,977 [DS]
2. Animal Crossing: New Leaf - 1,969,955 [3DS]
3. New Super Mario Bros. 2 - 1,743,791 [3DS]
4. Dragon Quest Monsters: Terry's Wonderland 3D - 919,870 [3DS]
5. Resident Evil 6 - 833,012 [PS3]
6. One Piece: Pirate Warriors - 828,150 [PS3]
7. Mario Kart 7 - 748,797 [3DS]
8. Super Mario Party 3D Land - 689,374 [3DS]
9. Mario Party 9 - 641,348 [Wii]
10. Dragon Quest X - 609,783 [Wii]
11. Monster Hunter 3 Ultimate - 602,058 [3DS]
12. Yakuza 5 - 518,224 [PS3]
13. Dragon's Dogma - 467,375 [PS3]
14. Fire Emblem: Awakening - 455,268 [3DS]
15. Tales of Xillia 2 - 428,913 [PS3]
16. Paper Mario: Sticker Star - 402,133 [3DS]
17. Pro Evolution Soccer 2013 - 399,340 [PS3]
18. Pokemon Mystery Dungeon: Gates of Infinity - 373,699 [3DS]
19. New Super Mario Bros. U - 369,392 [WiiU]
20. Wii Sports Resort - 358,627 [Wii]