Pokemon GO drives Nintendo market cap past Sony
Nintendo's value has doubled, approaching $40 billion, thanks to Niantic's Pokemon mobile game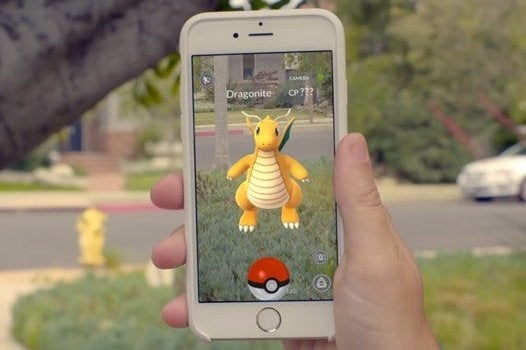 Last week, Pokemon GO took the world by storm, breathing new life into Nintendo. The momentum for Pokemon GO is continuing this week, as Bloomberg has reported that the Niantic-developed mobile title has pushed Nintendo's market value sky high. The Tokyo stock market shows that Nintendo's market cap reached $39.8 billion yesterday, which puts it ahead of Sony's cap of $38.38 billion.
As you can see in the Bloomberg chart below, right after the successful launch of Pokemon GO, Nintendo's value absolutely soared, rising from the $20 billion range to where it stands currently. In fact, Nintendo achieved a new record for trading on Friday, when Pokemon GO mania led to 476 billion yen ($4.5 billion) worth of shares being traded, which, as Bloomberg points out, was "the biggest daily turnover for any company in the Topix index this century."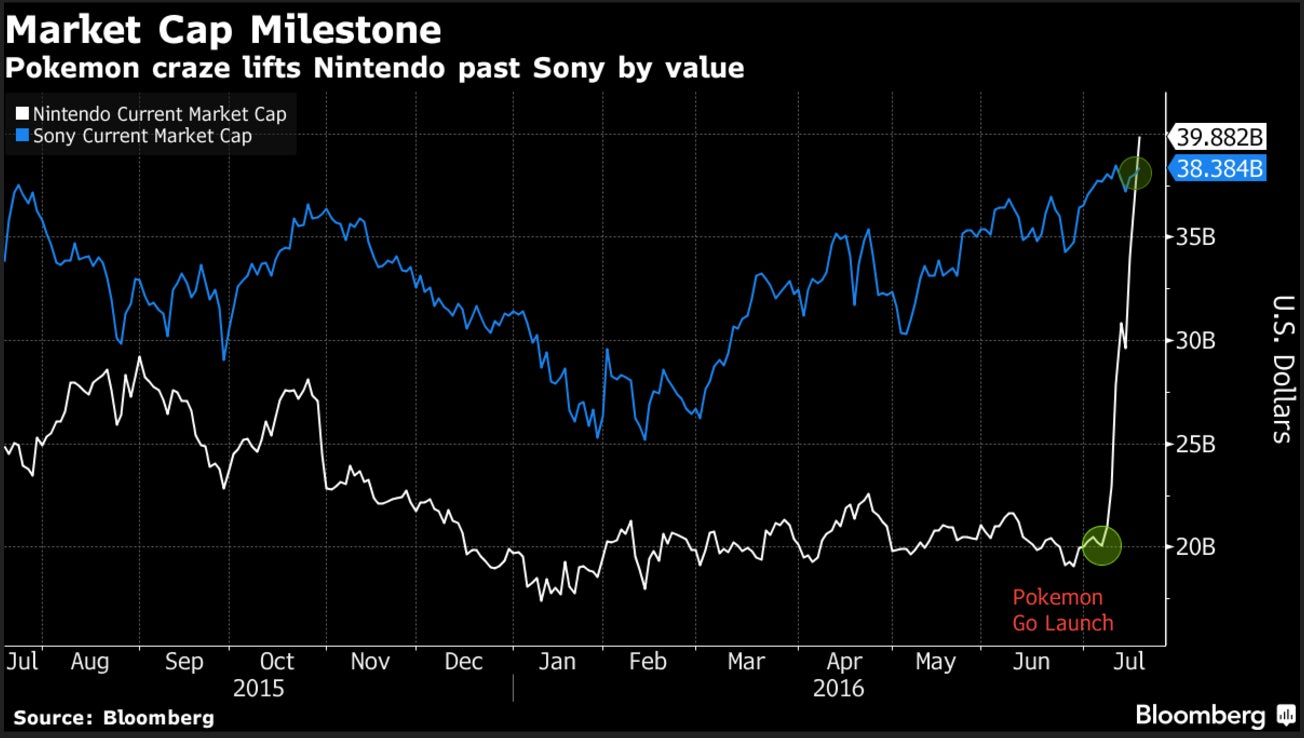 It's all very impressive, of course, but we'll have to keep an eye on Pokemon GO to see what kind of legs it has. Market value can sink just as quickly if investors start believing that the game is about to burn out. Mobile players can be pretty fickle at times, and retention is ultimately a challenge for even the best mobile developers.
The good news, as Rob Fahey commented last week, is that Nintendo has now proven itself on mobile and the Pokemon franchise itself is likely to get a boost when it hits 3DS again this year.