Pokémon Masters generates $33m revenue in first month
DeNA's Pokémon offering becomes second highest grossing Pokémon mobile game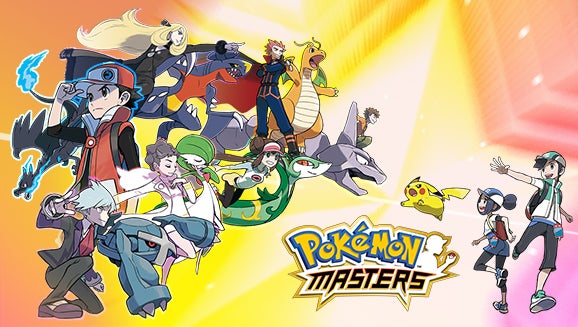 Pokémon Masters has grossed $33.3 million in its first month, making it the second best performing Pokémon mobile title.
Developed by Nintendo's longtime mobile partner DeNA, Pokémon Masters grossed way above any other Pokémon mobile title -- while also racking up 12 million downloads -- according to data from Sensor Tower Store Intelligence.
The Pokémon Company's own mobile offering Pokémon Quest is a distant third with $7.5 million gross revenue in the first month, followed by Pokémon Dual ($3.7 million), Magikarp Jump ($3.3 million), and Rumble Rush ($760,000).
However, Pokémon Masters still pales in comparison to Niantic's Pokémon Go, which generated nine times more spending in its first month to gross around $302 million despite being available in only five markets.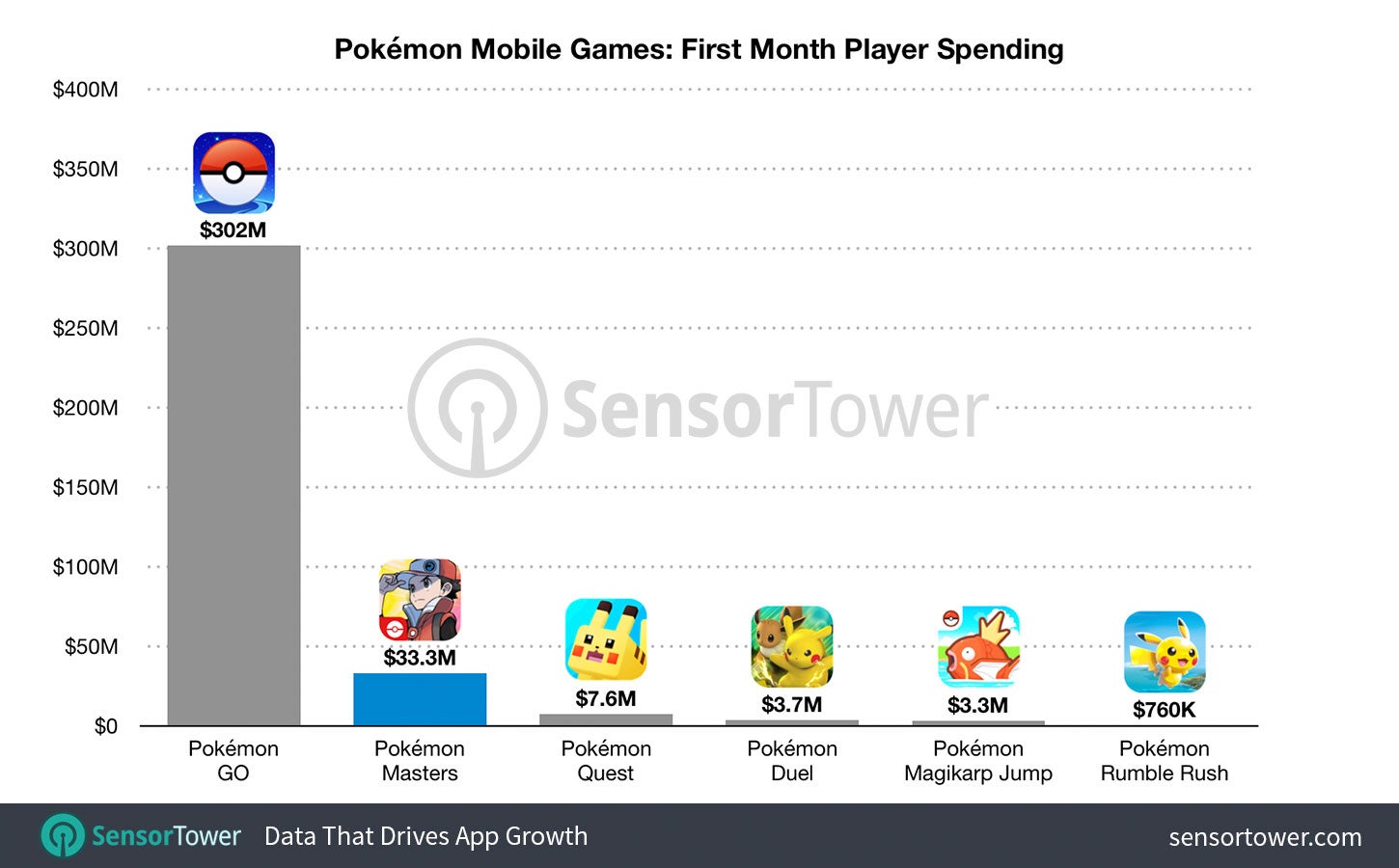 Japan is overwhelmingly the leading market for Masters, contributing around 58% of the total spend, or around $19.3 million. Players in Japan have an average spend $12.90 per download, which is well above the global average of $2.80, and in-line with typically high spending power of players in the region.
The US is a distant second to Japan, accounting for 19% of global revenue, or $6.3 million, with average spend per download coming in at $2.33, putting it just below the global average.
The next top three markets for spending are Hong Kong ($2 million), Taiwan ($1 million), and France ($920,000).
Daily spending has declined since its first week, which saw it grossing $3.5 million per day, stabilizing at $230,000 per day for the past week.