Pokémon Legends: Arceus just holds off Dying Light 2 from No.1 | UK Boxed Charts
Retail promotions sees Mario & Sonic at the Tokyo Olympic Games return to the Top 20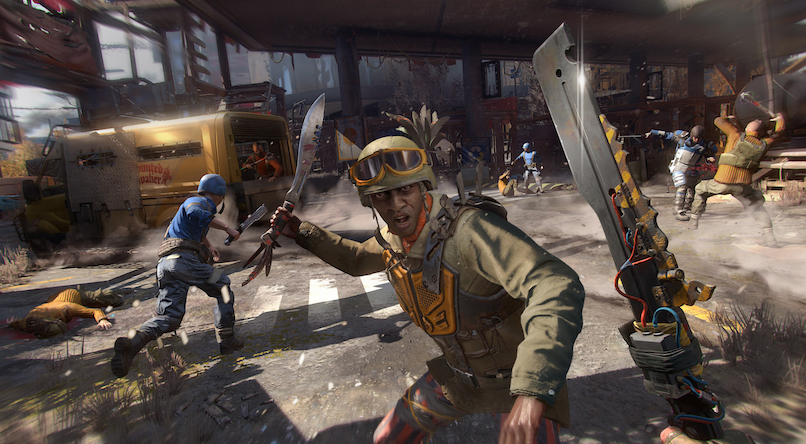 Pokémon Legends: Arceus holds the No.1 position in the UK boxed charts, despite a 72% drop in sales week-on-week.
It's a relatively steep drop for a Pokémon game, by comparison last year's Pokémon Brilliant Diamond and Shining Pearl dropped by 61% in their second week (combined). However, the second week for those games was the Black Friday sales window, which is the biggest sales week of the year.
The game that almost beat Pokémon was Dying Light 2 from Techland. It's a strong launch for a game that will almost certainly be a big seller via digital download platforms (it has already dominated the weekly Steam charts). Note: This GfK data only tracks physical retail sales.
The last Dying Light reached No.1 back in 2015 but was released after its initial digital launch. Also the market has changed radically since 2015, which makes any comparisons irrelevant. To compare to recent launches, the game had a much stronger debut than Guardians of the Galaxy, and was just narrowly behind Battlefield 2042.
54% of Dying Light 2's UK physical sales were on PS5, 27% on Xbox and 19% on PS4.
Returning to the charts this week is Mario & Sonic at the Tokyo Olympic Games 2020, which jumped 263% in sales thanks to retail promotions. The Sega game reached No.15, just as the Winter Olympics are getting underway.
Last week's other new release, Uncharted: Legacy of Thieves Collection for PS5, drops 70% in sales and falls from No.5 to No.21.
Here is the GfK UK Boxed Top Ten for the week ending February 5:
| Last Week | This Week | Title |
| --- | --- | --- |
| 2 | 1 | Pokémon Legends: Arceus |
| New Entry | 2 | Dying Light 2 |
| 2 | 3 | FIFA 22 |
| 2 | 4 | Mario Kart 8: Deluxe |
| 4 | 5 | Animal Crossing: New Horizons |
| 7 | 6 | Minecraft (Switch) |
| 12 | 7 | Mario Party Superstars |
| 18 | 8 | New Super Mario Bros U Deluxe |
| 9 | 9 | Grand Theft Auto 5 |
| 8 | 10 | Call of Duty: Vanguard |