Playtox raises $3m for MMOs
Runa Capital helps to fund US expansion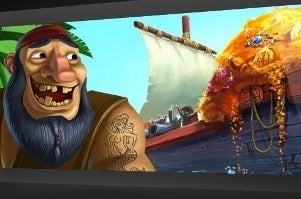 World of Shadows developer and browser game specialist Playtox has closed $3 million in funding from VC firm Runa Capital.
"The support that Runa has provided us is instrumental, not only in a financial sense but also with their vast experience and know-how in the technology industry on a global level," said CEO Artem Zinoviev.
"We're gearing up to take web-based mobile MMO gaming to the next level -- an international level, and with our new funding we will be able to scale our business much faster."
Playtox has around 25 million registered users and has so far focused on the Russian, Southern Asian and Latin American markets. It hopes the new funding will allow it to expand titles such as World of Shadows, My Farm, and Gangsta to the US and other territories.
"Runa is investing in fast-growing areas of the tech sector, and we recognized that Playtox has an opportunity to grow and position itself as a global leader in mobile browser-based gaming," added Runa Capital's Serguei Beloussov.
"Playtox is helping to advance the gaming industry by providing easy browser access to any user or partner without the hassle of lengthy downloads or incompatible devices. We see Playtox really excelling as they expand into new areas, and we are pleased to assist them in this growth and accelerate it."