PlayStation Vita coming free with every Scion iQ
For a limited time buying a car will get you a portable game system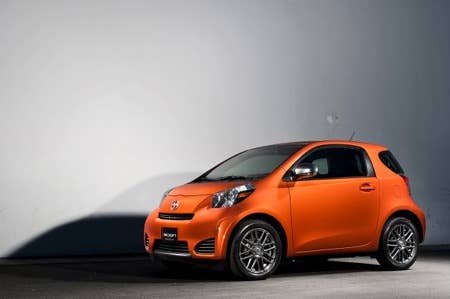 Car manufacturer Scion has announced that buyers of its 2012 Scion iQ will receive a free PlayStation Vita between May 1 and July 31, 2012. Why? According to Scion vice president Jack Hollis, it's because both products involve a lot of technology in small packages.
"Scion is very proud of the iQ's intelligent and functional design," said Hollis. "Similar to the PS Vita, the Scion iQ comes loaded with premium technological features, has a focus on functionality, is concentrated into a suitably small package and most importantly is tons of fun."
This is the second time Sony and Scion have teamed up, as the Scion iQ was previously offered as a limited-time free download for owners of MotorStorm RC. Scion has been pushing the iQ hard, but early reviews have been as kind to the car as sales numbers have been to Sony's portable. Car And Driver savaged the poor car in its January 2012 road test review.
More information on the promotion can be found here.