PlayStation unseats Nintendo in June with The Last of Us Part 2 l UK Charts
Console hardware sales begin to show signs of slowing down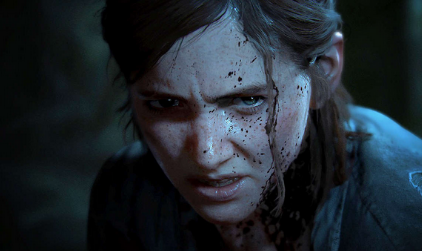 PlayStation dominated June thanks to the release of The Last of Us Part 2, according to the latest GfK market data.
The game was comfortably the No.1 boxed title of the month, selling more copies than the rest of the top ten combined.
The action horror game, alongside continued strong sales of The Last of Us Remastered, Spider-Man, Days Gone, Horizon: Zero Dawn and God of War, meant that Sony unseated Nintendo as the UK's biggest games publisher for the month. Over 29% of all boxed games sold in the UK during June were published by Sony, with the company also generating 37% of the month's boxed software revenue.
The next highest charting new boxed game was Nintendo's Xenoblade Chronicles: Definitive Edition at No.10, followed by another Nintendo title, 51 Worldwide Games, at No.13.
Overall it was a big month for boxed sales, with 1.24 million games sold during the period. That's a rise of almost 44% over May, which was notable for lacking any major new releases. June is the second biggest month of the year for game sales after March.
It was also a strong month for console sales, with sales up 41% during June compared with the same period the year before. Sales of consoles have been very strong since the start of the lockdown caused by the COVID-19 pandemic. However, things do appear to be slowing, with console sales down 12% compared with May. The UK began easing lockdown restrictions during June, with an increase in people returning to work.
Year-to-date, console sales are up over 60%. Home console sales (PS4, Xbox One and Switch) are up almost 70%, with all main consoles selling more so far this year than they did over the same period in 2019. However, handheld sales are down 84%.
In the accessories market sales continue to be very strong. Over 900,000 accessories were sold in the UK last month, which is a rise of 14% compared with May, and up 40% compared with June the year before.
The No.1 accessory was once again the PS4 DualShock 4 Controller, followed by the Xbox One Arctic Camo Wireless Controller. The best-selling third-party accessory was the Turtle Beach Ear Force Recon 70P Headset.
June UK GfK Physical Top 20
| Position | Title |
| --- | --- |
| 1 | The Last of Us Part 2 |
| 2 | FIFA 20 |
| 3 | Ring Fit Adventure |
| 4 | Animal Crossing: New Horizons |
| 5 | Mario Kart 8: Deluxe |
| 6 | Call of Duty: Modern Warfare |
| 7 | Grand Theft Auto 5 |
| 8 | Minecraft (Switch) |
| 9 | The Last of Us: Remastered |
| 10 | Xenoblade Chronicles: Definitive Edition |
| 11 | Star Wars Jedi: Fallen Order |
| 12 | Bravely Second: End Layer |
| 13 | 51 Worldwide Games |
| 14 | Luigi's Mansion 3 |
| 15 | Forza Horizon 4 |
| 16 | Just Dance 2020 |
| 17 | Red Dead Redemption 2 |
| 18 | Marvel's Spider-Man |
| 19 | Pokémon Sword |
| 20 | Crash Bandicoot: N.Sane Trilogy |