PlayStation software and services drive strong Q1 for Sony
Influence of lockdown keenly felt as PS4 software sales almost doubled and PS Plus reached 45m subscribers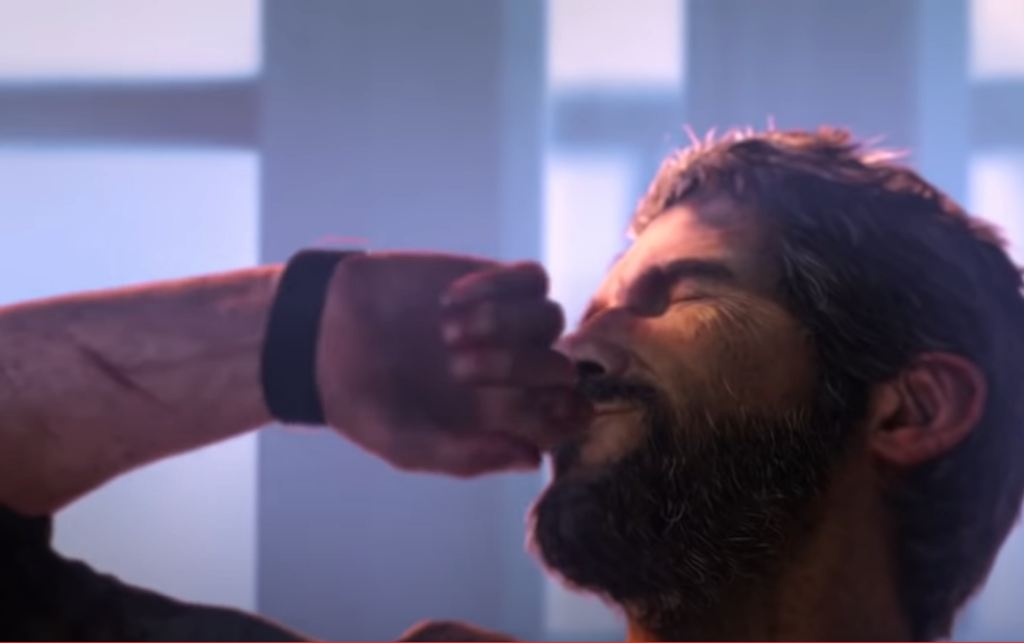 Sony Interactive Entertainment had a strong first fiscal quarter, with a combination of first-party releases and the COVID-19 lockdown boosting sales of PlayStation software.
In the three months ended June 30, 2020, Sony Corp.'s Games and Network Services division earned ¥606 trillion ($5.7 billion) in revenue, up 32% year-on-year.
Operating income for the period was ¥124 trillion ($1.2 billion), up 68% over the same quarter last year.
Hardware was predictably weak so close to a new generation of consoles, with only 1.9 million units of PlayStation 4 sold during the quarter -- down from 3.2 million in fiscal Q1 last year. PlayStation 4 hardware has now sold 112.3 million units overall.
PlayStation's real strength was in software, with The Last of Us Part 2 the clear highlight of the quarter. Naughty Dog's game had sold four million units by June 21, and Sony did not update that figure in its results.
The company's first-party games sold 18.5 million units during the quarter, a significant chunk of the 91 million PS4 games sold overall.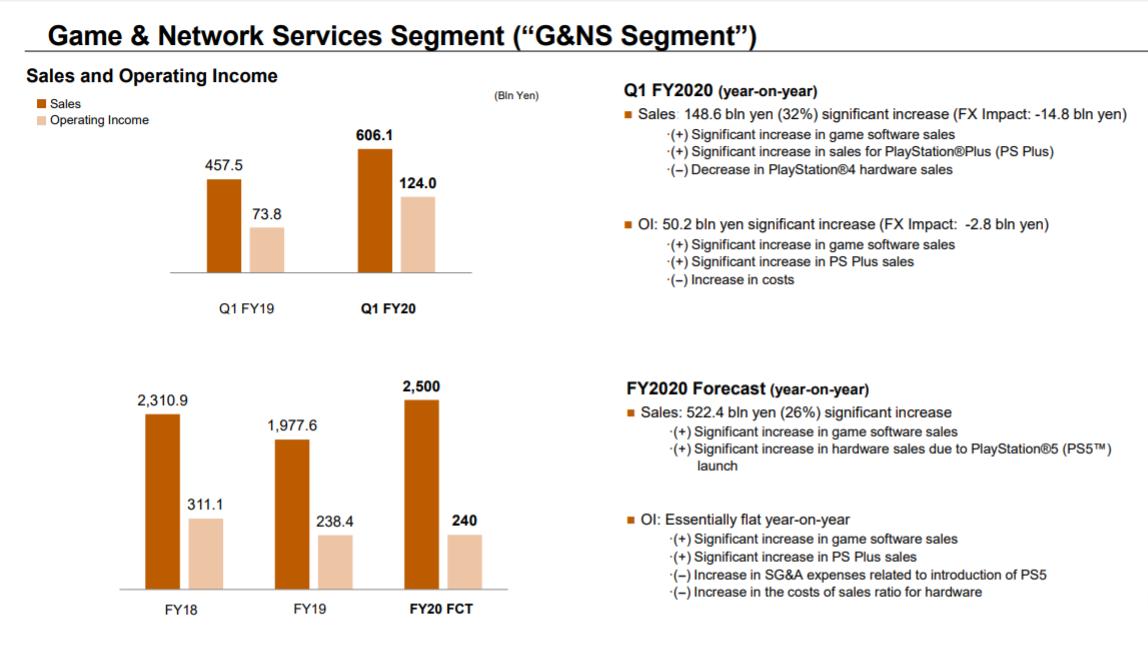 These figures were dramatically up year-on-year, with the COVID-19 lockdown a likely reason for the difference. In fiscal Q1 last year, only 49.8 million PS4 games were sold, while PlayStation first-party software sold 11.7 million units.
According to Sony, 74% of full game sales were digital, compared to 53% in the same quarter last year -- again, the COVID-19 lockdown is a major factor in that difference.
PlayStation Plus also saw a significant rise during the quarter, adding 8.7 million subscribers in the space of a year to reach 44.9 million.
Indeed, PlayStation Plus added 3.4 million users over the prior quarter, among the largest quarter-over-quarter increases in the history of the monthly subscription service.

Sony also disclosed PlayStation Network's monthly active users for the first time -- 113 million during fiscal Q1 -- and it will continue to do so every quarter from now on.
This is redolent of a similar shift in the way Xbox reported key metrics back in 2016, to reflect its increasing focus on services rather than individual product sales.
Regarding the imminent launch of PlayStation 5, Sony assured its investors that the COVID-19 lockdown had no major impact on its plans.
"Although factors such as constraints due to employees working from home and restrictions on international travel remain, necessary measures are being taken and preparations are underway with the launch of the console scheduled for the 2020 holiday season," the company said.
"At this time, no major problems have arisen in the game software development pipeline for Sony's own first-party studios or its partners' studios."