PlayStation sales up 27% year-on-year during Q1
Software and hardware sales are both on the rise, with a further 3.3 million PS5 units shifted this quarter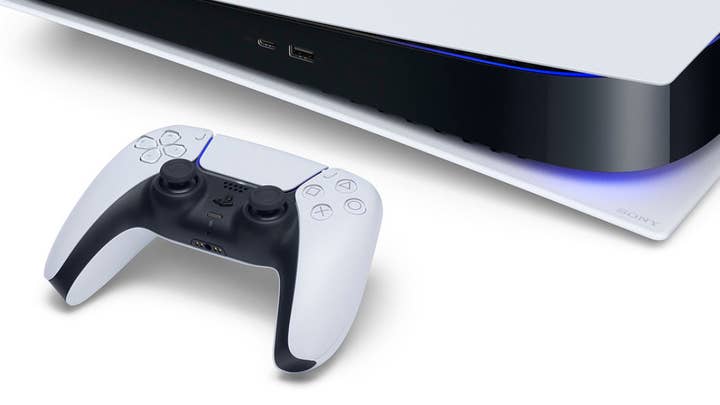 Sony has released its financial results for the three months ended June 30, 2023, with its movie business driving income down, but PlayStation's good performance driving sales growth.
The numbers
Sales: Up 33% to ¥2.96 trillion ($20.6 billion)
Net income: Down 17% to ¥217 billion ($1.51 billion)
Game and network services sales: Up 27% to ¥771 billion ($5.38 billion)
The highlights
Sony's increased sales for the quarter were partly attributed to a significant increase in sales within its game and network services segment, while the income decrease was attributed to a decline in its financial services and pictures segments.
Looking at G&NS more closely, Sony said the growth was due to increase in sales for third-party titles and hardware, as well as an impact from foreign exchange rates.
Looking at software sales, they were up 27% year-on-year to ¥406 billion ($2.83 billion), representing 56.5 million copies shifted across PlayStation consoles. First-party titles represented 6.6 million units out of this total.
Digital software sales represented ¥153 billion ($1.07 billion) during this Q1, a 28% rise, while physical titles were up almost 26% to ¥24 billion ($167 million).
Meanwhile, hardware sales were up 42% to ¥186 billion ($1.30 billion) – the PS5 shifted 3.3 million units during Q1, bringing its total to date to 40 million.
Earlier this year, Sony said it planned to sell 25 million PS5 units by the end of the fiscal year. As reported by Reuters, Sony said sales have been weaker than expected so far this year, with president Hiroki Totoki adding during the presentation: "We believe that there is ample possibility for us to catch up."
Looking ahead, Sony expects its sales for the fiscal year to reach ¥12.2 trillion ($85 billion) – the forecast is up 6% compared to the one from April and would represent a 11% rise compared to FY22. However, its net income is expected to be down 14% year-on-year to ¥860 billion (just shy of $6 billion).
The forecast in Sony's games segment was revised upwards though, with the company now expecting sales to reach ¥4.17 trillion ($29.1 billion), a 14% increase over the previous fiscal year. The operating income forecast for G&NS remained identical, with the company expecting ¥270 billion ($188 billion, a 8% growth year-on-year).
Sony explained: "Operating income is expected to remain unchanged from the April forecast mainly due to the impact of the above-mentioned increase in sales of non-first party titles and an expected decrease in costs, substantially offset primarily by a deterioration in profitability of PlayStation 5 hardware mainly due to changes in promotions by geographic region and the sales channel mix, as well as the impact of changes in the launch dates of a portion of first-party titles."
Sign up for the GI Daily here to get the biggest news straight to your inbox