PlayStation Pub Fund devs: "We're living and dying by our own sword"
GDC 2013: Zombie Studios is bringing Blacklight: Retribution to the PS4, and Lukewarm Media is making Primal Carnage: Genesis for PS4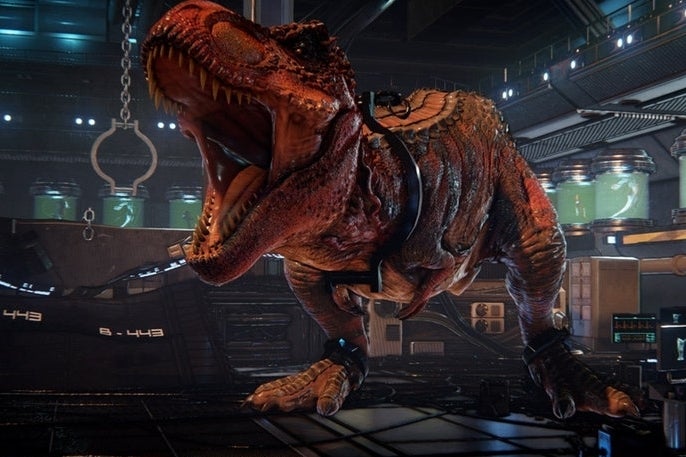 At a special Indie Arcade event Sony held during GDC today, the company shined a spotlight on some of the great independent talent that's putting its weight behind PS3, PS Vita and PS4. Adam Boyes, head of publisher relations at Sony Computer Entertainment America, stressed the change that Sony has made worldwide to enable more talented developers to bring games to its platforms.
What used to be a ridiculous 64-step submission process is now incredibly easy; it's a streamlined one-stage process, essentially just a checklist, game feedback is optional, and there's no voting or greenlight. One of the keys for many of the developers is the ability to self-publish. Boyes says it's all about "getting out of the way" and letting developers control things like release week and price while also assisting with the removal of barriers, like dev kits, patch fees, and helping with marketing strategy.
Boyes also noted that Sony is encouraging developers to experiment not just creatively but with business models, including free-to-play, subscriptions, episodic content, microtransactions, and more. "We're open to any business model devs want to use," Boyes said pointing to CCP's Dust 514 as an example. He added that Sony wants to take things that might not go together and put them together, like Kickstarter and Pub Fund. "PlayStation is willing to work with devs to try new and crazy things, just ask us!" he said.
The way Pub Fund works is that Sony looks for great content to fund through an advance against royalties paid upon completion - an interesting platformer called Guacamelee is one example. Divekick, a two-button fighting game, which got a huge reception at PAX East and comes from folks who have a heritage of working with Capcom on stuff like Street Fighter Third Strike, was cited as another great title that "wouldn't exist if not for Pub Fund," according to its creator.
Looking to the future, Sony took the opportunity to reveal two more PlayStation 4 games, including the first PS4 game to come from the Pub Fund, Zombie Studios' Blacklight: Retribution. The developer said that Pub Fund allows indies to control their destiny. "We're living and dying by our own sword," he remarked.
Another new PS4 game announced at the event was Primal Carnage Genesis, from Lukewarm Media. The Unreal Engine 4-powered title was described as "immersive episodic single player." A teaser trailer showed, a T-Rex suspended in liquid in a lab before it breaks out of the glass and destroys a robot.
Other title announcements included Limbo coming to Vita, as well as Spelunky, Luftrausers, Hotline Miami, and Zombie Tycoon II all coming to PS3 and Vita.
Sony closed its presentation by inviting all developers to visit us.playstation.com/selfpublish to see how easy it is to start publishing games on PlayStation platforms.