PlayStation Now downloads get double the play time of streamed games
Sony's on-demand service has 700k subscribers, and many of them are choosing downloads over streams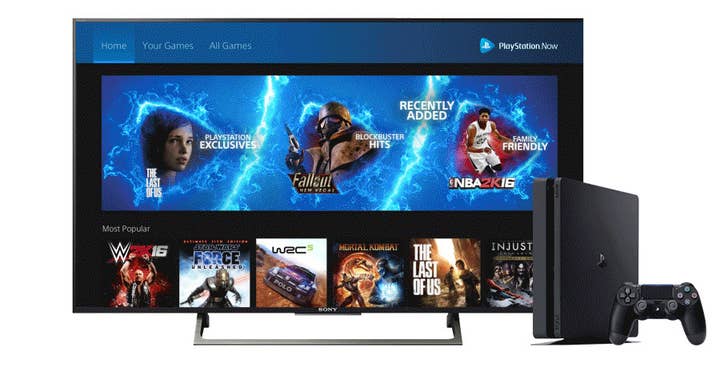 Downloaded games have quickly come to dominate PlayStation Now, proving twice as popular as streamed titles on Sony's on-demand service.
PlayStation Now launched as a streaming service in 2014, and Sony only added the option to download games from its catalogue in September 2018. As Sony chief financial officer Hiroki Totoki explained in a call with investors last week, the feature was added, "for users who want to enjoy gameplay without worrying about the network connections."
The move has proved to be decisive in terms of user retention and engagement, Totoki said. Seven months on from the feature being added, downloaded games receive double the amount of gameplay time compared to streamed titles.
Microsoft chose the download model for its own on-demand service, Xbox Game Pass, and the fact that it has made such an immediate impact on PlayStation Now raises questions about the quality of experience a game streaming service can provide at present. It should be noted, of course, that Microsoft is also preparing to launch its own streaming service, with the first public tests scheduled to take place later this year.
Speaking to investors, Totoki said that PlayStation Now's audience has increased by around 40% each year since the service launched. At present, it has 700,000 subscribers, with subscription costs ranging from $19.99 for a single month to $99.99 for an entire year.
Totoki also pointed out that the PlayStation Now catalogue has 750 games, more than three times the amount of the next largest game subscription service.
When asked is cloud gaming was "a threat" to Sony Interactive Entertainment, CEO Kenichiro Yoshida said, "I think there may be a threat, but we have to turn the threat into an opportunity."