PlayStation names Liliana Laporte as its new EMEA VP
The platform holder details its new European leadership team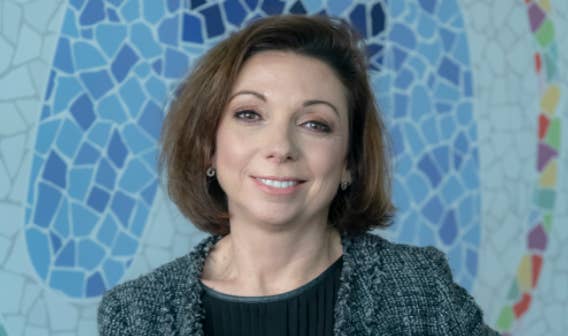 Sony Interactive Entertainment has named Liliana Laporte as its new VP of EMEA global channel sales.
The Sony veteran began her career in various marketing roles at Jerónimo Martins in Portugal, before joining Sociedade Central de Cervejas S.A. (owned by the Heineken Company) as Business and Innovation manager. For the past 17 years she's held several sales and managerial roles at PlayStation, most recently as general manager for the Iberia, Mediterranean, Adriatic and Balkans territories.
"Liliana will hold a vital role in appropriately scaling PlayStation's business across all of EMEA," says Veronica Rogers, SVP and Head of Global Sales and Business Operation. "We are thrilled for her to continue her strategic vision for SIE's EMEA region with the goal of bringing the PlayStation business to even more fans."
Laporte leads a new EMEA hub leadership team, which also includes Mark Bowles, who is general manager for Northern Europe. Marco Saletta, who is leading Southern Europe. Maciej Kmiolek, who is handling Central and Eastern Europe. Robert Fisser who is VP for MEATI (Middle East, Africa, Turkey and India) and RuBK (Russia, Ukraine, Belarus and Kazakhstan). Al Burks is commercial management director for the EMEA region, while Alvaro Escorial is sales planning and analysis director.
"We are building one unified global team that will be instrumental in delivering on our goals, addressing the current challenges we are facing, and leveraging all the opportunities we have, both at a local and at a hub level," Laporte tells GamesIndustry.biz.
She continues: "As you can imagine, to be able to lead a newly created EMEA hub is an amazing and a tremendously exciting challenge. It's a real privilege to have a chance to interact and work alongside so many different and diverse teams, that do such an amazing job in their territories, and let their own views and culture influence the way the business is driven."
The EMEA market is a traditional stronghold for PlayStation, and in previous generations the firm would often approach European markets differently to Japan and North America. Sony now adopts a more global approach to its go-to-market strategy, but it's still aiming to maintain that more local appeal.
"Here we have consumers from more than one hundred countries, with different languages and uniquely rich cultures, that generate different ways of interaction when it comes to gaming," Laporte tells us. "You can imagine how many different player communities exist in this area of the world and therefore how important the territories' role is in providing innovative, tailor-made and culturally relevant content and experiences. It's a priority for us to provide the tools and resources to leverage all this passion for gaming and for PlayStation that exists within these different communities and continuously monitor our consumers' behaviour to always respond in the most effective way."