PlayStation Mobile store to go live October 3
Over 30 games due for tablet and smartphone formats; SDK available November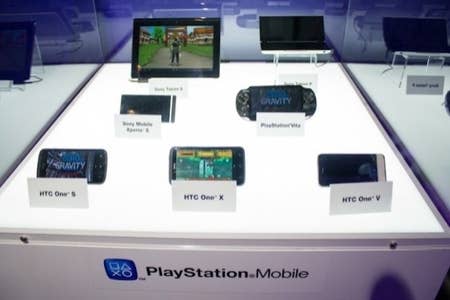 The PlayStation Mobile store will go live on October 3, offering 30 games to players in Japan, the US and Europe.
Prices have been confirmed for Japan as between ¥50 and ¥850 ($0.63 / £0.38 - $10 / £6.60), with a variety of titles in familiar action, puzzle, sports and simulation genres.
Hardware from Sharp and Fujitsu have also been added to the certified devices program, alongside HTC, Sony Ericsson, Asus and Wikipad.
PlayStation Mobile is Sony's games offering for smartphone and tablet formats, running on the Android platform and previously known as PlayStation Suite.
In an interview earlier this year, Sony's Jim Ryan told GamesIndustry International that over 50 different software houses were creating product for the service, which he saw as a gateway for users unfamiliar with Sony's software catalogue.
The PlayStation Mobile SDK will be released to developers this November with a licensing agreement of $99 annually.