Playing for the Planet membership grew by one-third in 2021
UN group's annual report touts progress over the course of the last year, but Twitch, Google Stadia, and iDreamSky were removed from the program due to inactivity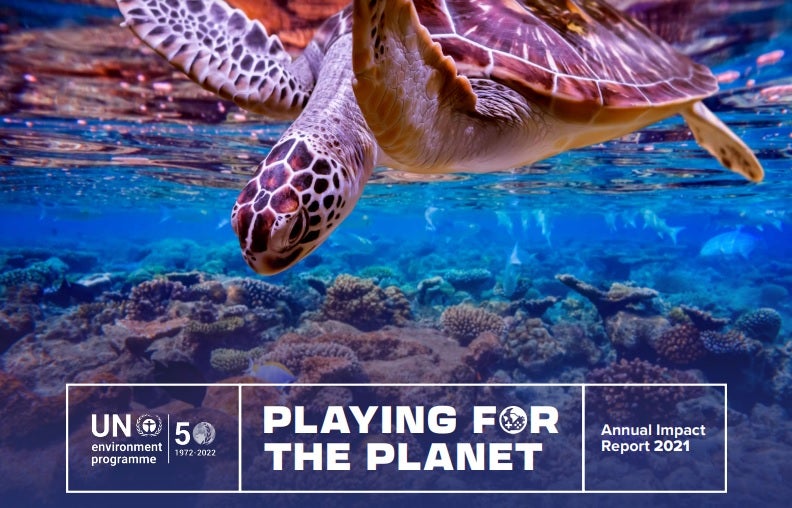 The United Nations' Playing for the Planet Alliance today released its 2021 annual report, touting the progress it made in the past year and laying out goals for 2022.
Perhaps the biggest improvement has been in the number of groups signing on to the organization's mission, with seven new gaming companies and seven trade bodies joining the initiative in 2021. That puts the total number of members in the group at 39.
Those gains were partially offset by a handful of departures, as iDreamSky, Twitch, and Google Stadia were all removed from the Alliance due to inactivity. Pixelberry has also left the group temporarily, but plans to return when it is able to in the future.
Two more members have yet to respond to fulfill the Alliance's request to share an annual progress report. They have six months in which to do so, "or they will be asked to reconsider their role within the Alliance."
Beyond its growing ranks, the Playing for the Planet Alliance also touted the success of it Green Game Jam, in which companies with live service games run in-game events themed around conservation and restoration of forests and coral reefs.
The Green Game Jam tripled in size in 2021 to include 30 studios (with major outfits including Supercell, Mojang, Sony, Ubisoft, and Niantic) and raised nearly $800,000 in donations to related charities.
For 2022, the Playing for the Planet Alliance has set a number of goals, including the addition of another 10 members, scaling up the Green Game Jam further, and developing a protocol around plastic use that could be adopted across the industry.
It also plans to create a new standardized template for incoming members that would include a commitment to get halfway to net zero carbon emissions by 2030.