Playdate pre-orders go live next week
Creator Panic promises plenty of stock for first wave, launching July 29th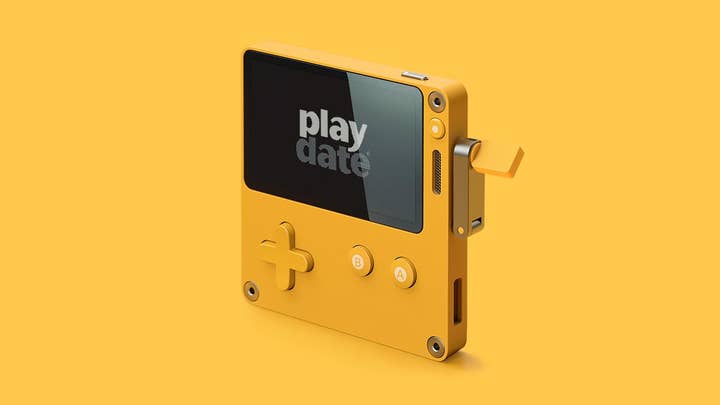 Pre-orders for upcoming handheld console Playdate are set to open up next week, according to the console's maker, Panic.
The Playdate is priced at $179 for one console, cases are available for $29, or buyers can pick up a console and case bundle for $199.
The first batch has around 20,000 units to go around, and will begin shipping at the end of the year. However, Panic is only shipping to 16 countries at the moment.
Pre-orders will open up on the Playdate website on July 29th, at 10am PT, 1pm ET, 6pm UK.
Panic -- known best as the publisher of Firewatch and Untitled Goose Game -- unveiled the Playdate console back in 2019.
A number of independent developers have already created exclusive games for the device, including QWOP maker Bennett Foddy, Spelltower developer Zach Gage, and Obra Dinn creator Lucas Pope.
Panic is also set to launch an SDK that will allow developers to create their own Playdate games for free.