Plague Inc. has been downloaded by 120m people
Digital version of the hit game helped drive 35k sales of tabletop version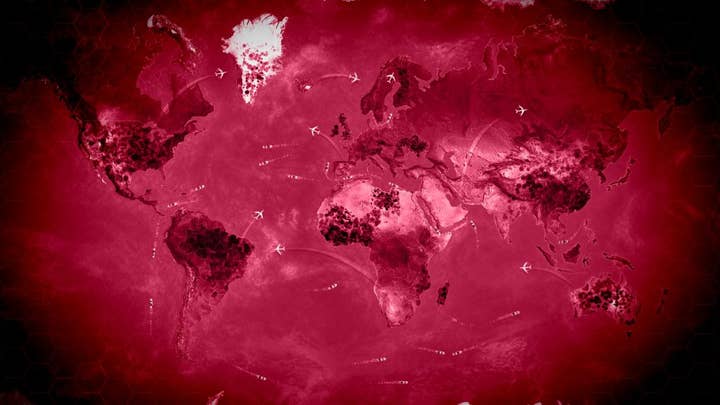 The digital version of Plague Inc. has now been downloaded by 120 million people, according to new figures released by the game's creator, James Vaughan.
Ndemic Creations' hit game is available on numerous digital platforms, including Android, iOS, Steam, Xbox and PlayStation. It is a premium game on all of those platforms but Android, which is free to download with optional paid upgrades.
While not every one of those user downloads will have been paid, 120 million is still a huge number for any game. The new total was revealed by Vaughan as a side-note to a breakdown of the commercial performance of the tabletop version, which has now sold more than 35,000 copies after more than two years on sale.
"The ongoing success of the Plague Inc. digital game is a vital sales pipeline which allows us to ignore a lot of the normal rules of board game sales / distribution," Vaughan said in the breakdown, which is available in full on Gamasutra.
In the tabletop market, 10,000 units is considered a success, Vaughan said, and 100,000 units is a huge success. The majority of board games only get one print run, while Plague Inc. is already on its fourth.
Ultimately, though, Vaughan advised other game developers not to pursue the tabletop market in order to make money.
"The market is extremely competitive and having a good game is nowhere near enough to succeed," he said. "If it wasn't for the power of Plague Inc. we would not have sold a fraction of the units."