Pitchford gushes over Wii U Game Pad
Aliens developer calls controller Nintendo's best ever for hardcore or FPS games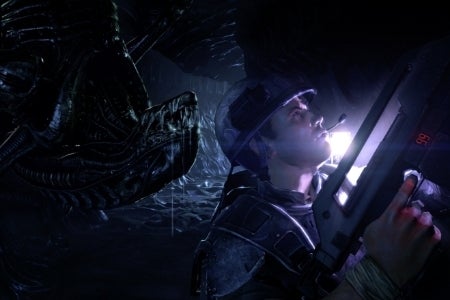 One of Nintendo's goals with the Wii U is to win back hardcore gamers who turned their noses up at the casual-friendly Wii. With the Wii U's touchscreen-sporting Game Pad, Gearbox Software president Randy Pitchford thinks Nintendo at least has the right hardware for the job.
"This is the best controller Nintendo's ever made for making an FPS," Pitchford told Joystiq recently. "This is the best controller Nintendo has ever given us for playing hardcore games."
Pitchford added that the Game Pad is perfect for Gearbox's current Wii U project, Aliens: Colonial Marines. The screen itself will be used as a motion tracker similar to the ones seen in the actual Aliens movies. As for Game Pad functionality being mirrored on the Xbox 360 and PlayStation 3 with those systems' second-screen features (SmartGlass and PS Vita cross-play, respectively), Pitchford was skeptical, saying not all implementations of the Wii U pad would work well on the competitors' technology.
"With the Wii U, [Nintendo] committed themselves to this promise," Pitchford said. "So the link is direct, fast, and immediate. Things like SmartGlass and Vita, they appreciate the value of the promise so they're making the promise. But they're not in with such commitment."
Aliens: Colonial Marines is set to launch February 12 on the Xbox 360, PS3, and PC. The Wii U edition is scheduled for the system's "launch window," which Nintendo has extending through March 2013.