Pikmin 4 debuts at No. 1 | UK Boxed Charts
Two new titles have joined the charts this week, including The Sims 4 Horse Ranch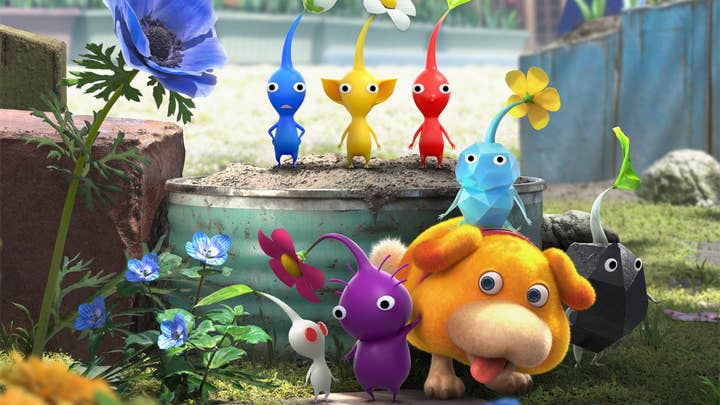 Pikmin 4 has taken the top spot in the weekly UK physical charts.
The latest mainline entry in the Pikmin franchise sold 45% more than Pikmin 3: Deluxe did in October 2020, GfK reported.
Pikmin 4 has been well received since launch, with many critics praising its quality of life improvements and new features.
The next highest new entry was The Sims 4 Horse Ranch, which debuts at No. 3 following its July 20 release. The game was criticised by parts of the Sims community for being more of a game pack than an expansion, as reported by GGRecon.
Meanwhile, The Legend of Zelda: Tears of the Kingdom drops to No. 4, with sales down 23% while Mario Kart 8 Deluxe has fallen one place to No. 5.
Diablo IV has climbed from its No. 13 spot last week to No. 10, despite a 13% decrease in sales. Star Wars: Jedi Survivor has fallen from No. 8 to No. 18 with a 60% decrease in sales.
Elsewhere, Street Fighter 6 has seen a 65% increase in sales and reached No. 14. Super Mario Odyssey has moved from No. 22 to No. 17 in the past week, while FromSoftware's Dark Souls trilogy has seen an 87% increase in sales at No. 22 following a price promotion on Steam.
Here is the GfK Boxed Top Ten for this week ending July 22, 2023:
| Last Week | This Week | Title |
| --- | --- | --- |
| New Entry | 1 | Pikmin 4 |
| 1 | 2 | FIFA 23 |
| New Entry | 3 | The Sims 4 Horse Ranch |
| 2 | 4 | The Legend of Zelda: Tears of the Kingdom |
| 4 | 5 | Mario Kart 8 Deluxe |
| 6 | 6 | Hogwarts Legacy |
| 7 | 7 | Call of Duty: Modern Warfare 2 |
| 9 | 8 | Minecraft (Switch) |
| 10 | 9 | Elden Ring |
| 13 | 10 | Diablo IV |
Sign up for the GI Daily here to get the biggest news straight to your inbox