PewDiePie pulls $50,000 pledge to Jewish anti-hate group
"I made the mistake of picking a charity I was advised [to] instead of picking a charity I'm personally passionate about," says popular YouTuber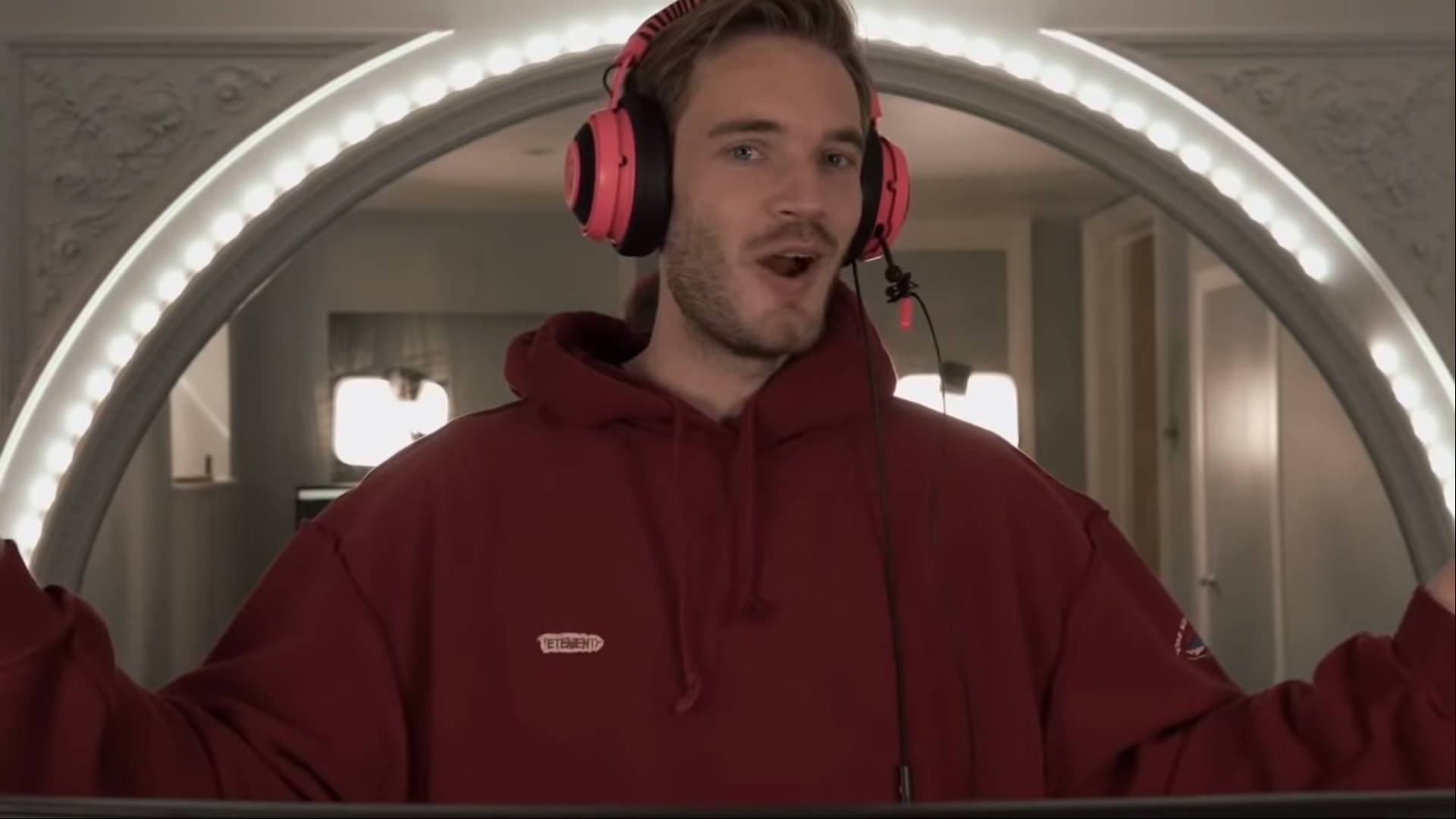 YouTuber Felix "PewDiePie" Kjellberg has pulled his pledge of $50,000 to the Anti-Defamation League.
Kjellberg announced on Tuesday he would be making the donation but backtracked the next day, describing it as a "mistake" that didn't "feel genuine."
With over 100 million subscribers, Kjellberg is the most popular single creator on YouTube, and has a very young-leaning audience.
He's no stranger to controversy however, and in 2017 both YouTube and Disney's Maker Studios cut commercial ties with him after he posted a number of offensive and anti-semetic videos.
In one, Kjellberg paid two men in Sri Lanka to hold up signs that read "Death to all Jews," while another video saw him hire someone dressed as Jesus to wield a sign reading "Hitler did nothing wrong."
Following the incident, Kjellberg deleted the videos and offered a justification for his actions in an "apology" video, which has also since been deleted from his channel.
After Kjellberg announced he would be making the $50,000 donation, fans began circulating conspiracy theories around the pledge, and it was pulled the next day.
"I made the mistake of picking a charity I was advised [to] instead of picking a charity I'm personally passionate about, which is 100% my fault," he said.
Kjellberg's pledge was an attempt to calm the anti-semtitism row around him and his content. Earlier this year a mass murder in New Zealand targeted two mosques, live streaming the event, and killing 51 people.
Before beginning the attack, the man said to camera: "Remember lads, subscribe to PewDiePie."
In the video where he announced the pledge, Kjellberg said he felt "the responsibility to do something about it."
However, while later backtracking, Kjellberg said: "It really doesn't feel genuine for me to proceed with the donation at this point... [I] didn't know a lot of things that surfaced throughout this whole thing about the charity that doesn't fit at all. So I understand why people had concerns about it."
Kjellberg didn't deem it necessary to expand on his reasons, or what he "learned" about the ADL.
In a statement, the Anti-Defamation League said: "ADL learned about the potential donation from Felix Kjellberg when everyone else did: When he made the announcement on his channel earlier this week. We have not received any communication from him beyond that."