PewDiePie criticizes Nintendo's Let's Play plans
"This is a slap in the face to the YouTube channels"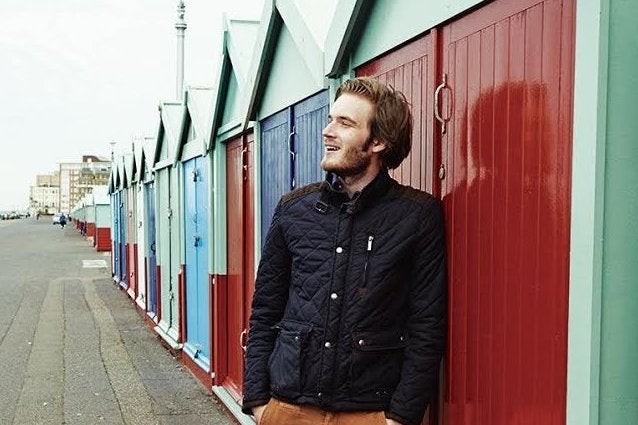 Felix Arvid Ulf Kjellberg, better known as YouTube gaming sensation PewDiePie, has publicly criticized Nintendo's plans to take a proportion of advertising revenue YouTubers make from Nintendo videos.
"I also think this is a slap in the face to the YouTube channels that does focus on Nintendo game exclusively. The people who have helped and showed passion for Nintendo's community are the ones left in the dirt the most," he posted on Tumblr.
"[Nintendo] have every right to do this and any other developer / publisher have as well. There'd be no "let's play" without the game to play. And we (YouTubers) are humble to this fact.
"But what they are missing out on completely is the free exposure and publicity that they get from YouTube / YouTubers. What better way to sell / market a game, than from watching someone else (that you like) playing it and enjoying themselves?"
He added that his fans often viewed his videos to see him, not to specifically view any Nintendo title he might be playing. If you're unfamiliar with PewDiePie this might sound like arrogance, but he has a huge fanbase and 34 million subscribers on YouTube. He even recently starred in South Park.
In May 2013 Nintendo actually began to place ads on videos featuring Nintendo content with no intentions of sharing the revenue, issuing this statement to Gamefront on the matter.
"As part of our on-going push to ensure Nintendo content is shared across social media channels in an appropriate and safe way, we became a YouTube partner and as such in February 2013 we registered our copyright content in the YouTube database. For most fan videos this will not result in any changes, however, for those videos featuring Nintendo-owned content, such as images or audio of a certain length, adverts will now appear at the beginning, next to or at the end of the clips. We continually want our fans to enjoy sharing Nintendo content on YouTube, and that is why, unlike other entertainment companies, we have chosen not to block people using our intellectual property."
This year it changed its policy with The Nintendo Creators Program, which offers YouTubers 60 to 70 per cent of advertising revenue. This is in contrast to many other games publishers, who see Let's Play videos and YouTube content as a promotional boost for titles, and leave the revenue to the YouTubers. Devolver Digital is an excellent example.
"I'll still play Nintendo games that I want to play on my channel as usual. I'm lucky to be in a situation where losing ad revenue on a few videos wont matter. However, many people on YouTube are not in that situation," added PewDiePie.
"Everyone loses in this scenario that Nintendo has created, that's why I'm against it."