Perfect World revenue and profit down year-over-year
The launch of Torchlight 2 helped, but profits still fell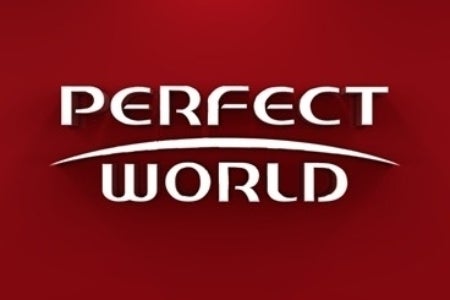 Online game publisher Perfect World has released its financial earnings statement for the third quarter ended on September 30, 2012. Total revenue for the quarter came to RMB695.8 million ($111.7 million/ £70.1 million), down from RMB708.9 million ($113.8 million/£71.5 million) in the same quarter in 2011. Net income also fell to RMB104.3 million ($16.7 million/£10.5 million), down from RMB171.1 ($27.5 million/£17.2 million) in Q3 2011.
The revenue numbers actually came in on the high end of Perfect World's expectations. During the quarter, Perfect World released Runic Games' Torchlight 2, which pushed up Q3 revenue. The company expects that Torchlight 2 will not push up revenues in Q4 significantly. The company also launched the MMORPG Return of the Condor Heroes in China alongside expansions for flagship games like Zhu Xian and Perfect World II.
"As we continue to enhance content for our existing games, we are also further expanding on our deep and diverse pipeline, which has always been one of our key competitive advantages. A number of attractive titles across a variety of genres are now in development. Among them are our highly-anticipated MMORPGs, 'Swordsman Online,' 'Saint Seiya Online' and 'Legend of the Condor Heroes,' as well as a number of web games. We look forward to introducing these titles to game players in the coming year and beyond and believe that they will become new growth drivers for our business," said Perfect World co-chief executive officer Michael Chi.
Heading into the fourth quarter, Perfect World intends to continue its expansion into global markets. On the Western side, Perfect World subsidiary Cryptic Studios is still developing the Neverwinter MMO. The company also gained the exclusive license to publish Valve's Dota 2 in China. Total revenue for the fourth quarter is expected to be between RMB661 million and RMB696 million ($106.1 million to $111.7 million/£66.6 million to £70.1 million).
"Another world-class title that we are very excited about is 'Dota 2,' a world-famous title with a unique mix of action, RTS and RPG gameplay. We recently obtained exclusive rights to operate this game in mainland China. We look forward to leveraging our vast operational experience in China to bring more world-class entertainment to our players," said Perfect World co-CEO Robert Hong Xiao.
"Our strong operational capabilities are an important component of our globalization strategy. In addition to China, we also have an extensive operational network overseas and we continued to make progress in our overseas operations and licensing activities. Recently, we successfully launched licensed games, 'Dark Blood' and 'RaiderZ,' through our overseas subsidiaries in Japan and the U.S., respectively. During the quarter, we also signed several new agreements to license more of our games to overseas operators."
In executive changes, Perfect World promoted vice president of strategy Alex Yiran Xu to senior vice president of business development.