Perfect World results dip, but remain in-line with predictions
Company's focus on diverse portfolio strength will continue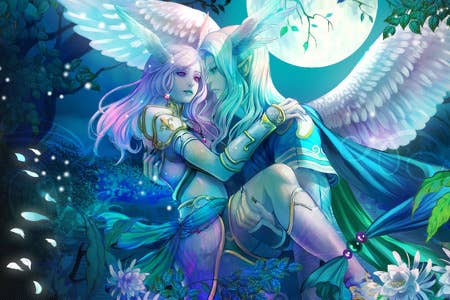 Chinese publisher Perfect World has announced financial results for the quarter ending March 31, 2012, with a slight dip in the company's fortunes running in line with expectations.
Total revenue for the quarter was RMB718.5 million ($113m/£72.4m), down slightly from RMB776.4 million for the previous quarter and RMB718.5 million a year ago.
Net income fell to RMB209.8 million ($33m/£21.14m) from RMB260 million in Q4, FY2011 and RMB263.7 million in Q1, FY2011.
The slight drop in sales and profitability was predicted, says CFO Kelvin Lao.
"Our first quarter revenues fell within our previous guidance. As we redoubled our efforts on our upcoming new game launches and stayed more focused on content enhancements to benefit the healthy life cycles of our existing games, our first quarter top line temporarily softened from the previous quarter.
"Furthermore, as many players were away from their computers for the Chinese New Year and we did not have any major new launches during the quarter, we slowed down our promotional activities, which resulted in a reduction in sales and marketing expenses for the quarter."