Pendula Swing developer launches indie branding service
Brindie launches in beta, offering store and social asset creation and other support services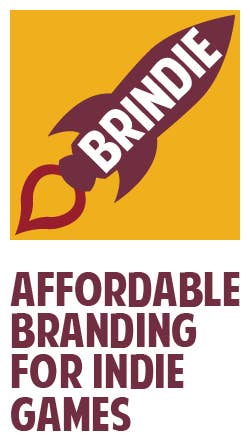 The developer of the episodic adventure game Pendula Swing, Valiant Game Studio AB, has announced the launch of a new branding service for indie game developers, called Brindie. The program launches in beta today.
Brindie aims to serve as a branding tool for developers who prefer not to partner with a publisher, but are still looking for support in creating assets for storefronts, social media, and other areas of marketing importance.
At launch, the program will feature three levels, including a free service that offers templates and asset sizes to assist developers in making their own assets. Paid versions of Brindie will offer different options to create these assets for developers, and a custom program is planned for Q1 2019.
"Self publishing is definitely a doable task for any game developer like ourselves," said creator Laura Bularca. "But it is complex and time consuming especially because each storefront and online service has its own particular requests and special ways to optimise. We created what we now call Brindie Free while doing all this work for our game, Pendula Swing, primarily to help ourselves. Then we realised we have so many game developer friends in our situation - so we made all our vector templates available for free on GitHub and they were very well received.
"We really hope that our services will be of use to any developer who prefer to invest time for development instead of branding and marketing. And we will continue to design comprehensive, clear and transparent branding, marketing and PR services for independent game developers like ourselves."