PAX Australia 2021 cancelled
The event will still take place in a digital format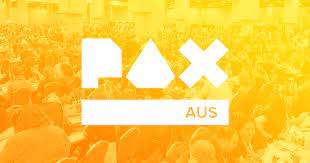 PAX Australia 2021 has been cancelled.
This year's edition was due to take place from October 8 to 10 in Melbourne, but organisers announced its "postponement" in a message on the event's official website.
"At the start of the year, we were optimistic that we'd all be able to come together in person this October," the message read. "We've been working hard with our partners and exhibitors to deliver the best possible version of PAX Aus 2021, but due to the ongoing impact of COVID-19 in Australia, the next edition of PAX Aus will now take place in 2022."
PAX Australia 2021 will still happen as a digital event, PAX Aus Online, with more to be announced about it in "the coming days," the announcement said.
People who had purchased a ticket for PAX Australia are entitled to full refunds, and will receive more information about how to do that within the next week.
PAX Australia was cancelled last year as well, and also replaced with a digital event.
Disclosure: PAX Australia is operated by ReedPop, the parent company of GamesIndustry.biz.