Progress on PEGI ratings, law expected by July
Parliamentary process begins for Video Standards Council to rate all games for UK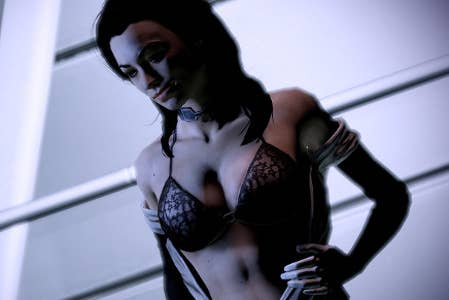 Today the parliamentary process for the introduction of the PEGI rating system for video games began, a significant milestone for the classification scheme that could see it introduced by July.
It was two years ago that the government announced that the Video Standards Council's PEGI system would become the sole standard form of classification for video games in the UK.
"The new system will benefit both parents and industry by creating a stronger, simpler age-rating system," said Creative Industries Minister Ed Vaizey.
"It will give parents greater confidence that their children can only get suitable games while we are creating a simpler system for industry having their games age-rated."
The system will make the 12 rating legally enforceable, and grant the VSC the power to deny games classification altogether if it deems them too extreme.
Retailers that defy the age classifications could face a fine of up to £5000 and 6 months in prison.
"We are pleased to hear that the PEGI regulations are another step closer to becoming the UK's sole age rating system for video games, giving much needed clarity for consumers," added UKIE's Jo Twist.
"We are also in the planning stages of a major awareness campaign to help the public understand the system and other aspects of responsible gaming as soon as PEGI becomes law in the UK."
The majority of games sold in the UK already use the PEGI classification system, with those containing scenes of a sexual nature falling under BBFC jurisdiction. Once the new system comes into effect only R18 rated games with explicit adult content will receive BBFC classification.
"This news is very welcome and finally gives us the mandate to undertake the role of statutory video games regulator in the UK," said VSC chair Baroness Shephard.
"The VSC is fully prepared and ready to carry out the vital role of providing consumers with a single, straightforward games rating system whilst ensuring that child-safety remains our first priority."