Paradox reports best year ever in 2020
The Swedish firm reported record growth despite having to cancel and postpone several projects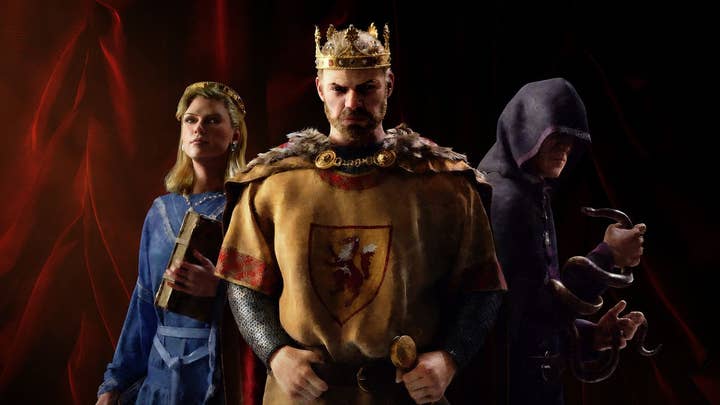 Paradox Interactive published its financial results for 2020, reporting a 39% increase in revenue year-on-year, reaching SEK 1.8 billion ($216 million).
2020 was Paradox's best year since its inception, the company reported, with operating profit also seeing a 33% growth, amounting to SEK 632 million ($76 million).
That's despite a weaker performance during Q4 2020, which saw operating profit decrease 51% year-on-year to SEK 79.5 million ($9.5 million), and revenues grew slightly 14% to SEK 433.7 million ($52.6 million).
Paradox invested SEK 614 million ($73.9 million) in game development in 2020, a 45% increase compared to 2019.
CEO Ebba Ljungerud commented on Paradox's 2020, explaining that the decrease in profit during Q4 was due to Crusader Kings III and Empire of Sin's "degressive amortisation model," meaning the "larger costs are taken during the first two quarters after the game's launch."
Paradox also cancelled an unannounced game during Q4, Ljungerud added, explaining the negative impact. On the other hand, the studio has passed five million monthly players across its portfolio of titles during the quarter, a 25% increase year-on-year. There are now over 18 million Paradox account holders, a 50% rise compared to 2019.
Looking more specifically at the release of Romero Games' Empire of Sin, Ljungerud said Paradox was "not satisfied with the launch, neither with the quality of the game nor how it was received by the market." A number of updates have already been added to the game and more will come in the future, the publisher confirmed.
Empire of Sin launched in December after a delay, and received mixed critical reception, with Metacritic ratings going from 44 on PS4 to 67 on Xbox One.
Ljungerud also noted the "mixed effect" of COVID-19 on Paradox's business, leading to an influx of new players at the beginning of the pandemic, all while the studio found it "difficult to maintain the usual production pace." As a result, several unannounced projects have been postponed.
This also includes an impact on Vampire: the Masquerade - Bloodlines 2, which Paradox just announced will no longer launch in 2021 and is also changing hands, with Hardsuit Labs dropped as developer. The new developer has not been announced.
"This has been a difficult decision, but we are convinced that it is the right way forward to do the game justice," Ljungerud said.