Pandemic has led to spikes in mobile gaming, says ironSource
App monetization firm reports daily average users, new game installs up in regions under lock down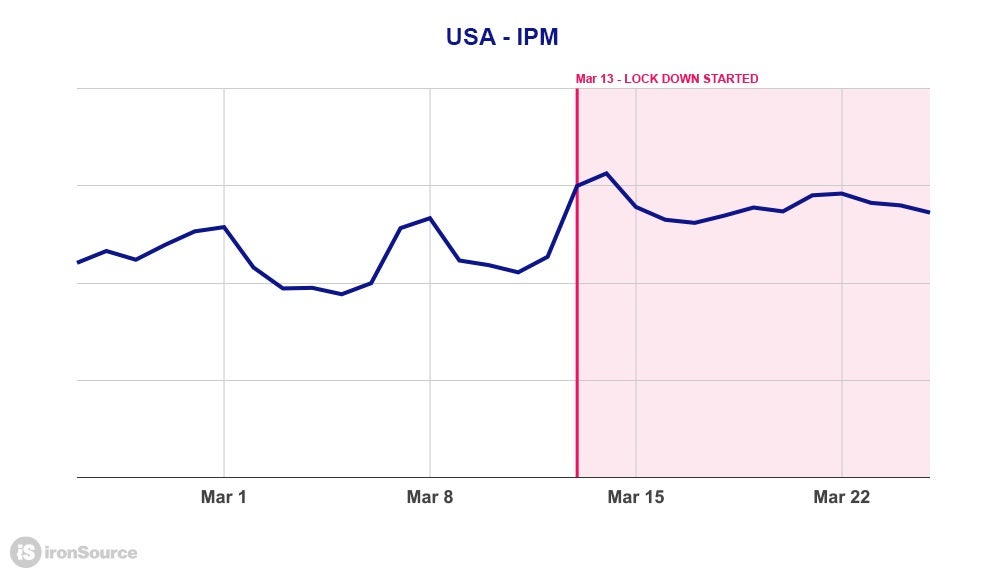 Gaming appears to have received a short-term boost due to the global pandemic. App monetization and ad firm ironSource offered the latest indication of that this week, reporting that its company has seen increases in people playing games since countries started implementing social distancing policies and going into lock down.
First and foremost, ironSource saw a jump in weekday daily average users (DAU) across the board. (Weekend numbers also rose, but not as significantly.) In the US, the weekday DAU was up 13% since March 13. In South Korea the jump was 23% since February 20, and in Italy DAU was up 15% since the country began lock down.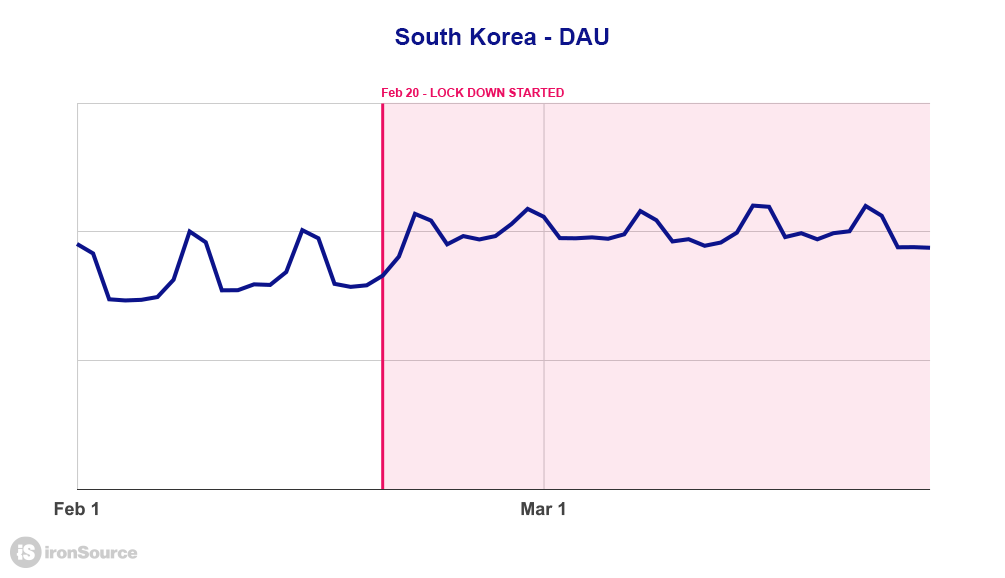 IronSource saw a 65% jump in DAU in China after the country locked down on January 23, but the company said that number was also raised by the Chinese New Year holiday that happened two days later. However, after the New Year period ended, DAU in the country has remained higher than would have been expected.
The company said more people have also been engaging with ads that give users an in-game reward for watching a video. These bumps have been more modest, with a 15% jump in China and single-digit percentage increases in the US, South Korea, and Italy.
While more people are engaging with those ads, ironSource found that the actual number of ads watched per engaged user didn't increase.
Another trend the company spotted was an overall increase in the number of people installing new games, with the US in particular seeing a 25% jump in installs per thousand ad impressions (IPM). Italy saw an 11% jump in IPM, while China was up 7%.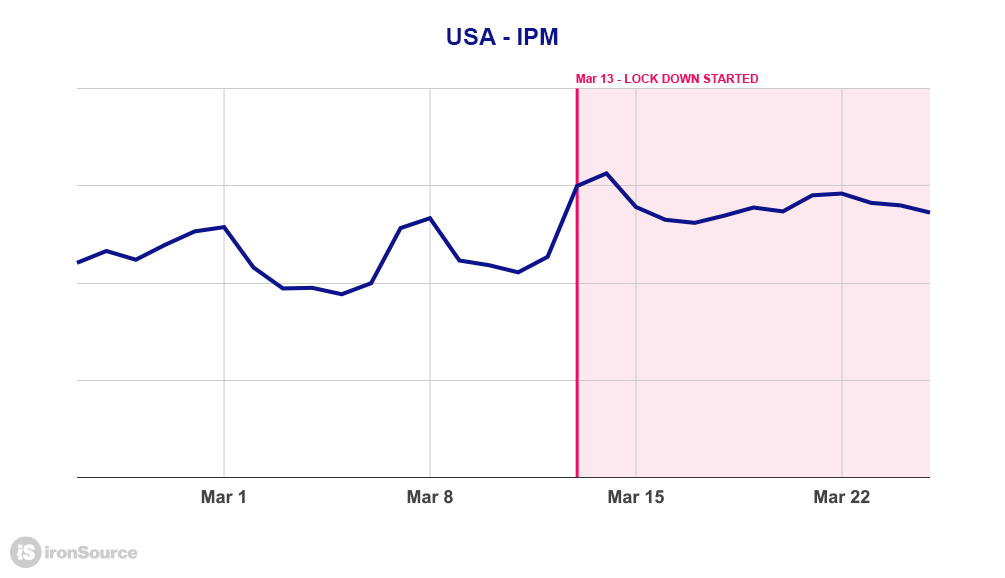 Finally, the company said in the US, it saw a 7% dip in the effective cost per thousand ad impressions.
"This is due to the scaled back spend of brand advertisers, who are starting to reduce marketing budgets in anticipation of a recession," the company said.
IronSource's finding of increased gaming activity falls in line with a number of other companies' observations. Steam has broken records for concurrent online users multiple times in recent weeks, while telecom company Virgin found online gaming up 75% in peak hours.
Retail and console games have also seen a spike in the short-term, according to the latest weekly European sales data.