Pair arrested at Pokemon World Championship after death threats
Unlicenced firearms discovered in vehicle by Boston Police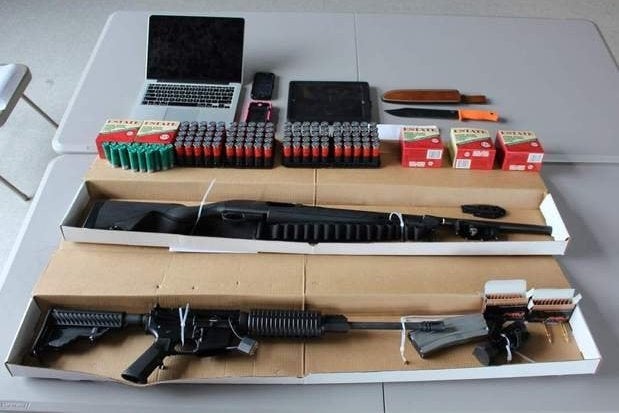 Two young men have been arrested at the Pokemon World Championship in Boston, MA after making threats on social media about "killing the competition." Having been initially detained then released, the pair were officially arrested at a local hotel after police executed a search warrant on their vehicle, finding unlicensed firearms, several hundred rounds of ammunition and a hunting knife.
Kevin Norton, 18, and James Stumbo, 27, had a car containing a shotgun and an assault rifle in their vehicle. Neither was able to produce documentation for their possession. A Boston PD representative called the pair a "real, serious threat."
The alarm was raised after a number of unspecified threats were made by the pair on various social media. Stumbo also posted a picture of his vehicle to a Pokemon Facebook page, with the weapons laid out on the bonnet. When another user wished him luck, Stumbo replied: "With killing the competition?" When the alarm was raised, Boston PD waited at the venue for the pair to arrive, preventing them from entering. The vehicle was seized whilst officers waited on the search warrant, which was executed on Friday. Norton and Stumbo were arrested shortly afterwards and charged with unlawful possession of a firearm, unlawful possession of ammunition, and other firearm charges, says the Boston Globe.
Police maintained a presence at the show afterwards, with uniformed officers and dogs making regular rounds.
Picture credit: Boston Police Department.