Paid user acquisition an arms race, says Triple Town dev
DICE 2013 Video: Mobile devs increasingly need to buy their way into the best-seller charts, says Spry Fox CEO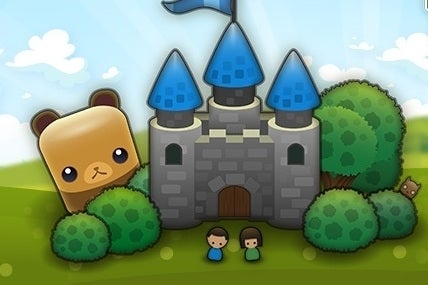 The DICE Summit panel on disruption in the mobile game space featured representatives from Spry Fox, Halfbrick Games, and Backflip Studios, three companies that don't rely on the practice of paid user acquisition to turn their games into hits. But even though Spry Fox hasn't spent a dime on marketing its games or buying new users, CEO David Edery said it could become a fact of life in the industry.
"That's an arms race, and I don't want to be in an arms race. It's never fun," Edery said. However, he added, "At the end of the day, I can't ignore the fact that the odds of me getting a game in the top 20 on any of these mobile charts is very near to zero if I don't do paid user acquisition."
To this point, SpryFox has relied on other ways of getting noticed. The company has used its contacts within Amazon, Google, and Apple to get their products featured placement on their storefronts, and the way the company makes games has also helped. Edery said SpryFox focuses on making a fun and unusual game for a niche market, as there are so many mobile devices on the market, even a niche audience could be hugely profitable.
"If a developer is making just taking the 10th clone or the 1000th clone of a popular game, the only way to beat those guys is to spend a little more on user acquisition," Edery said, "but that's not what gets me out of bed in the morning."