Pachter: PS4 has helped boost investor confidence
Wedbush analyst sees interest in game publishers increasing, expects "most interesting E3 in the past seven years"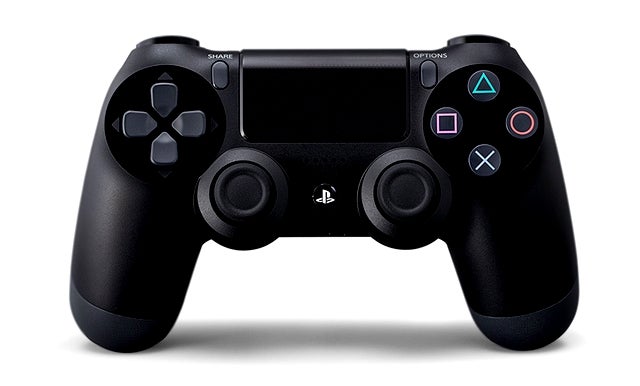 Retail game sales continue to be depressed in the US, as reported each month by NPD, but Wedbush Securities analyst Michael Pachter does expect interest in the gaming sector to pick up, fueled in part by Sony's PlayStation 4 announcement and next-gen anticipation in general.
"There appears to be some light at the end of the long tunnel, with share prices for the game publishers beginning to rally after underperforming the market for most of the last three years. Once Sony announced the PS4 in February, investor confidence returned somewhat, and share prices for Activision, EA and Take-Two have all risen for most of the year," Pachter noted.
"We expect a similar impact from Microsoft's announcement of its next-generation console prior to the Electronic Entertainment Expo (E3). While there have been no announcements from Microsoft confirming even the existence of a next-generation console, we think that the company is likely to announce before E3 begins in June, with an announcement likely as early as this month. Once both next-generation consoles have been revealed, we expect further information on specifications, features and pricing to emerge at E3, beginning with Sony's and Microsoft's press conferences on June 10."
Looking at the impact next-gen consoles might have on the market, Pachter acknowledged that investors are still skeptical but, ultimately, he thinks consumers will be "dazzled" and will pay to upgrade to the new platforms.
"We have details only on the PS4, which is approximately four times as powerful (in terms of data processing power) than the PS3; we expect the next Xbox to be similarly powered, meaning an increase in processing power of around 8x. Many investors remain skeptical that these improvements do not allow for a dramatic improvement in graphical quality for next-generation games; while we think this is more of a function of the current state of display technology, we tend to agree that next-generation games will not be significantly more visually stunning than current-generation games. However, we think that improvements in facial and voice recognition technology, and dramatic increases in memory may allow for 'smarter' game characters, who may react to and adapt to the style of game play," he said.
"We expect consumers to be dazzled by the next-generation consoles, and think that rich multimedia functionality may be sufficient to induce most to consider upgrading. Ultimately, we think that software will drive the purchase decision for most consumers, and we expect a significant number of high-quality and high-profile games to launch for next-generation consoles in 2014."
With all the buzz around next-gen at the moment, Pachter is certain that this year's E3 will live up to the hype. "We expect the most interesting E3 in the past seven years, and encourage investors to make plans to visit LA June 11-12 to see the new hardware first hand," he said.
As for the current retail environment, sustained growth should "remain elusive," but Pachter sees NPD reporting a strong March due to titles like BioShock Infinite, Gears of War: Judgment, Tomb Raider, Luigi's Mansion: Dark Moon and SimCity.