Oxford United chairman named SpecialEffect honorary VP
Kelvin Thomas lends his support to gaming charity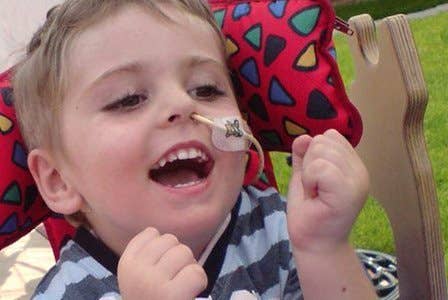 UK based charity SpecialEffect has welcomed Oxford United Chairman Kelvin Thomas to its ranks, as he takes on the role of honorary vice president.
"We're absolutely delighted to welcome Kelvin as one of our vice presidents," said SpecialEffect director Dr Mick Donegan.
"His experience and support will be invaluable to us as we push forward to meet the ever-rising demand for our services. Our charity is all about levelling the playing field for disabled young people so that they can join in all kinds of activities with families and friends, and Kelvin's involvement will be a huge boost to the team."
Thomas's team was recently involved in hosting a special game against Rotherham that raised over £8000 for both SpecialEffect and Charlotte Notts, a young girl currently coping with the serious aftermath of meningitis.
"We've all been so touched by Charlotte's story and this is the ideal way to bring her story to a wider audience and to highlight the fantastic work that SpecialEffect do," added Thomas.
"I visited SpecialEffect in Charlbury with Charlotte and her family and have seen first-hand the effect that their work is having on youngsters."
Find out more about the charity and how to help at its official site.