Overdog matchmaking service raises $1.8 million funding
Xbox One app poised for launch, promises friendlier online experience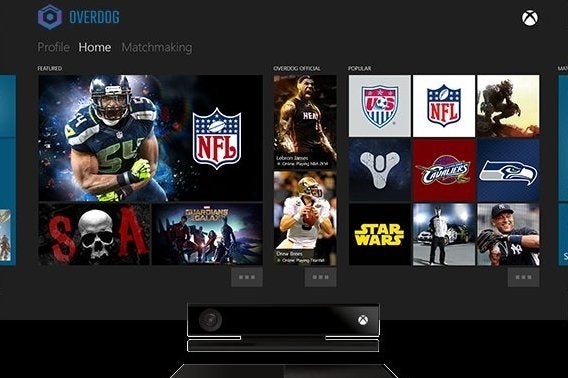 Overdog, a specialist in online matchmaking for the Xbox One, has raised $1.8 million in funding from a mix of VCs and private investors.
According to a report from Venturebeat, Overdog has made an Xbox One app that offers gamers the chance to connect with like-minded people when they play online. The app, which is due for release very soon, matches people within specific games based on their profiles and personal tastes.
"Overdog can find the ideal gaming partner for whatever game you are about to play, and, of equal importance, we can help filter out the bad apples," said Hunter Hillenmeyer, president of Overdog. "A platform that makes who you are in the real world relevant to your gamer-self is long overdue."
The idea was promising enough to attract $1.8 million in funding, with contributions from Atlas Venture, Chicago Ventures, Zynga founder Mark Pincus and Machinima founder Allen Debevoise.
The money will be used to launch and market the product, hire more staff, and prep another version of the app for an unspecified platform.