Over one-fourth of developers say their studio has no diversity or inclusion initiatives
GDC State of the Industry: Over half of developers are in favor of unionization; meanwhile, needle hasn't moved on accessibility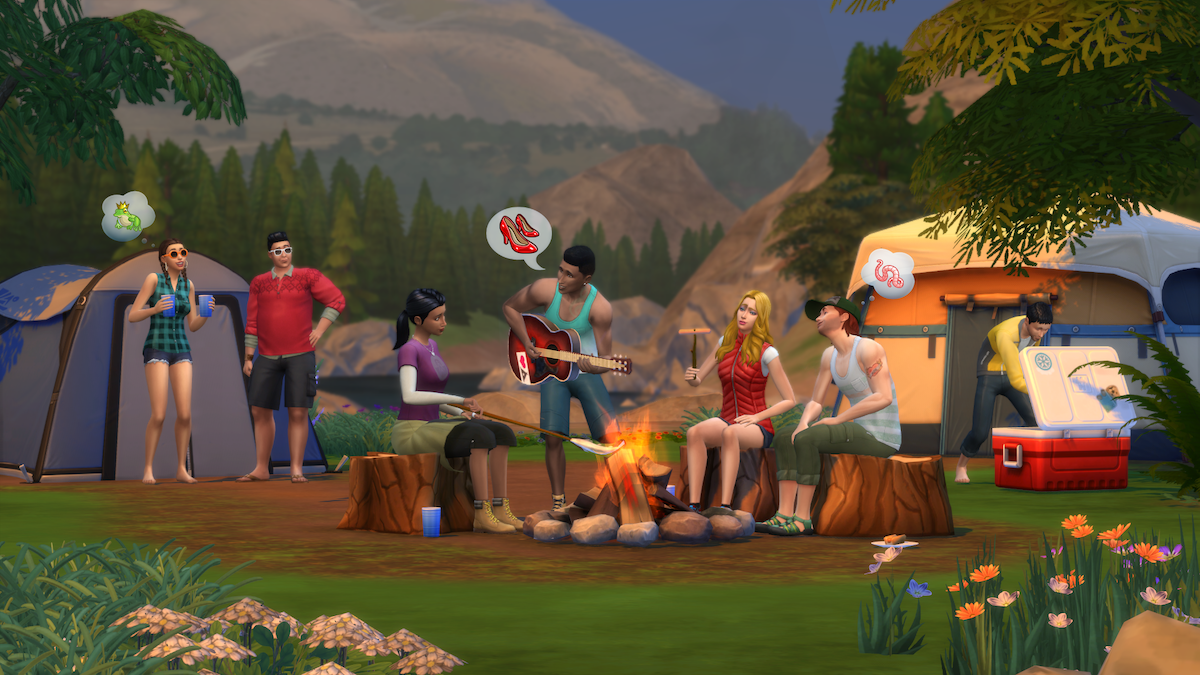 Over one-fourth of developers (28%) say that their studio hasn't focused at all on diversity and inclusion initiatives in the past year.
That's from the GDC's annual State of the Industry survey of 4,000 developers, 18% of whom said their studio had focused "a great deal" on such initiatives. 14% said their studio had focused on diversity and inclusion "a lot," 24% said "a moderate amount," and 16% said "a little."
But of those who said their studios did make those efforts, 96% reported that those efforts were at least slightly successful. 30% said they were extremely successful.
"The staff who aren't cis white males seem to be disproportionately a) contract employees and/or b) affected by layoffs," said one respondant. "On paper our numbers are better now than a few years ago, but I'm not sure if retention is going well." wrote in one respondent.
Another commented: "Due to the candidate pools available to us, if we're not consistently diligent at pushing forward diversity candidates we go from being diverse to a pile of white dudes in three months if we don't pay attention."
And a third said: "I think genuine efforts are being made but it's still an impossible conversation for the games industry to have well unless they are willing to be very candid about the idea of harassment. For example, even when talking about the disproportionate number of women working in gaming, higher-ups seem to be a little nervous about openly admitting some of the reasons why there might be such hostility directed towards women in gaming. I think many individuals still think that if they are generally liberal-minded, socially conscious individuals, diversity just 'happens' because they're not worried about it - not stopping to think about unconscious bias or recognizing that clear-cut initiatives still really matter.
"I think there are also just bigger gaps in knowledge. When I came out as nonbinary, for example, everyone I worked with was supportive and kind. Absolutely no one in my studio honors my request with regard to they/them pronouns, though. So it's sort of like: great first steps, iffy follow-through."
The GDC survey also asked about another inclusion-related topic: accessibility. When looking at the number of developers who had implemented accessibility features, the numbers were identical to last year's, indicating that while the conversation surrounding the topic is growing, movement over the last year hasn't happened. 28% said they had included such features, 48% had not, and 25% either didn't know or said the question was not applicable.
Another topic returning from last year were issues of crunch and unionization. This year, 4% of developers reported working, on average, over 60 hours per week, and 44% reported working 40 or more. But while average hours didn't err on the extreme, developers were also asked the maximum amount of hours they worked in a single week over the last 12 months. 26% gave amounts over 60 hours; 4% said they had worked between 86 and 90 hours in a single week.
When asked why they had worked that maximum number of hours, 59% acknowledged it was self-pressure. But 14% said it was because of pressure from management. 40% said they did not consider the number they had reported to be excessive.
Interest in unionization increased slightly over the last 12 months. While 47% of developers agreed the industry should unionize last year, 54% said the same this year. Only 16% said the industry should not unionize.
But when asked whether they thought the industry would unionize, only 23% said it would -- slightly up from last year (21%).
The full GDC State of the Game Industry survey can be accessed here, which includes topics such as developers' current plans for and interest in next-generation consoles, and the current landscape of monetization and business models.