Kickstarter suspends over ambitious MMO inspired by GTA Online
"We require projects to be honest and clearly presented, and this project failed to meet that standard," says Kickstarter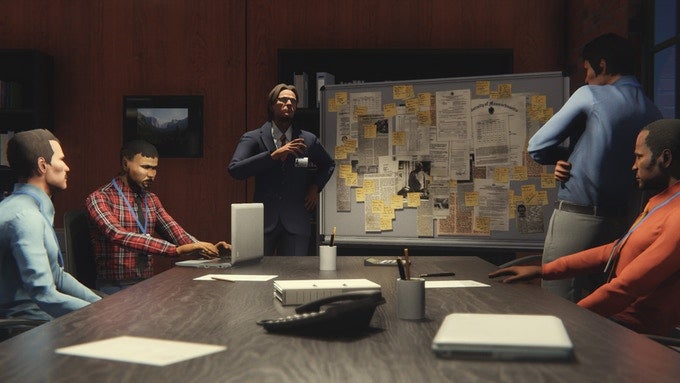 A Kickstarter campaign has been suspended after reaching its funding target for failing to be "honest and clearly presented."
RAW, the ambitious sandbox MMORPG inspired by GTA Online and Rust, asked for just €70,000. However, many people quickly pointed out that was not nearly enough money for a project so vast in scope.
From German developer Killerwhale Games, RAW promised a complete open world where players could start businesses, build houses, enter politics, or live a life of crime.
The crowdfunding campaign raised over €170,000 in total and was still taking donations when Kickstarter suspended it.
"Our rules and guidelines ask that creators seek to raise the amount of money needed to bring a project to completion and fulfil all rewards," a spokesperson told PCGamesN.
"This creator stated in an update that they would need to raise additional funds outside of Kickstarter to complete the game. We require projects to be honest and clearly presented, and this project failed to meet that standard."
In the FAQ section on the Kickstarter page, the devs defended their decision to ask for so little money.
"Yes, our game can not be made for €70,000, but nobody said that this money is all that we have," it said in response to the criticism. "We have other sources of funding too.
"We didn't have any marketing strategy, we didn't advertise our game anywhere and nobody knew about it, unfortunately we did everything in a hurry. So considering the game wasn't popular we couldn't ask you for €300,000 here on Kickstarter."
RAW promises to deliver a host of complex mechanics such as government infrastructure, contracts between players, a scarcity-based economy, a wide range of businesses, and an "advanced metabolism and disease system."
It is the first project from Killerwhale Games; the developer claimed that "most systems" are already finished, and it has spent around €10,000 on the game so far.
For the record: This article previously stated the crowdfunding campaign was suspended by Kickstarter after closing. It has been amended to reflect the fact that it was still taking donations when it was closed.