Over 1 million playing Klei's Don't Starve
Indie developer now considering Vita release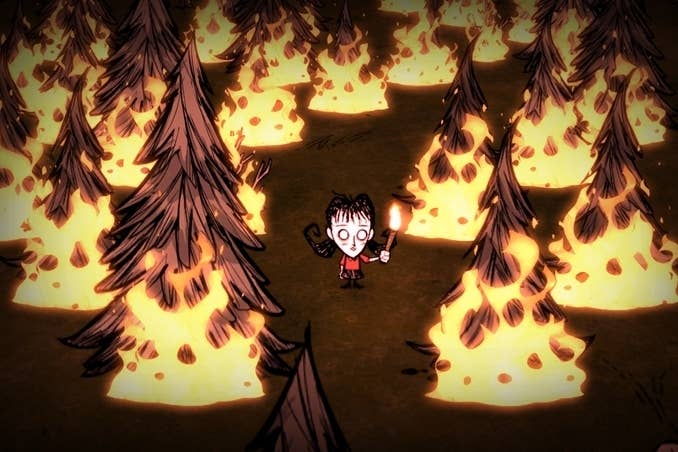 Gothic survival story Don't Starve now has over one million players, and its success on PlayStation 4 means developer Klei is considering a PlayStation Vita version of the game.
"Well before the end of 2013 we had over one million Don't Starve players," Klei's Corey Rollins told Edge.
"With PlayStation Plus, beyond promotion of being a featured game, a lot of people who maybe wouldn't have tried our game did [try it] and really enjoyed it. Some of those people went on to check out the PC version as well, and would maybe be interested in the upcoming DLC."
The game sees players stranded in the wilderness and left to craft equipment and collect resources to fend off strange creatures, freezing temperatures and, as the name suggests, starvation. The game was originally conceived during a game jam and became a cult favourite online thanks to an open beta. It was officially released through Steam in April 2013 and is currently free to PlayStation Plus users on PS4.
"We're investigating a proper Vita version [of Don't Starve] at the moment, but we're not quite sure yet," added Rollins.
"Currently, a lot of people play Don't Starve: Console Edition using the PS4′s remote play, and really enjoy it. So we're looking into a proper Vita release. As for iOS and mobile, that is something we've also been investigating and we think might work, but it's not at the front of our development priorities right now. It's still on our radar, though."
For more on Don't Starve check out our 2013 interview with Klei founder Jamie Cheng.