Over 1,500 students attended GamesIndustry.biz Live: Academy
Rewatch all the videos right here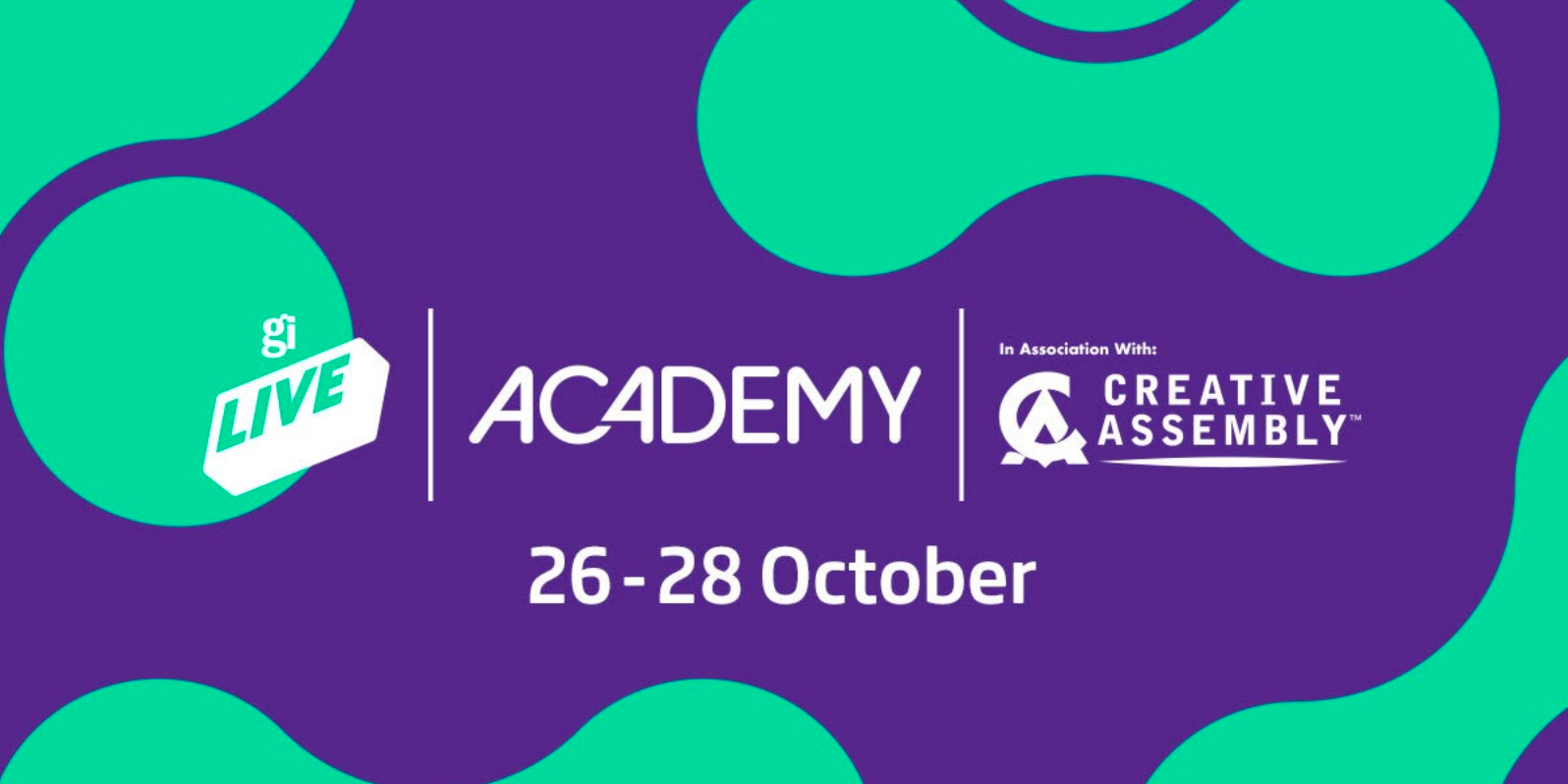 More than 1,500 students and more than 70 games industry experts took part in GamesIndustry.biz Live: Academy over the past three days.
Developed in partnership with Total War studio Creative Assembly, more than 40 games companies joined our unique Academy Discord, where we held 1-2-1 meetings, roundtables, surprise group chats and more. We also had a number of special guests, including appearances from Tomb Raider writer Rhianna Pratchett, Donkey Kong Country composer David Wise, and Broken Sword creator Charles Cecil.
Alongside Creative Assembly, other companies who joined us at the show included Hangar 13, EA Dice, Playground Games, Square Enix, Devolver Digital, No More Robots, Unit 2 Games, Double Eleven, Splash Damage, Rebellion, D3T, Codemasters, No Code and many, many more.
Given the success, we plan to bring the student event back in 2021. If you're a course leader, education institute or tutor and want to receive more information on the next one (plus others ways you can work with GamesIndustry.biz) sign-up here.
Although much of the event took place in the official GI Live: Academy Discord behind-closed-doors, a series of talks were hosted that you can watch right now via the GamesIndustry.biz YouTube Channel. Those talks are:
You: The Brand - Brenda Romero, Romero Games
Legendary games maker Brenda Romero discusses how to get ahead in video games
What I wished I knew when I started in video games - Mike Bithell, Bithell Games
Creator of Thomas Was Alone, John Wick Hex and The Solitaire Conspiracy, Mike Bithell presents his games career, talks about how to run a successful games company and what he wish he knew when he started.
Breaking Into The Games Industry - Dan Bernardo, Playtra Games,
Founder of Playtra Games, Dan Bernardo discusses how he broke into the games industry, offers advice for aspiring game developers and reveals what inspires him in the games industry
My big break and journey in the games industry - Adam Campbell, Azoomee
Adam Campbell from Azoomee presents an honest talk about his journey in the games industry, how he got his break and what it's like creating games and TV shows for a younger audience
GI Academy Masterclass: Making a Monster - Developing Fantasy Characters and Creatures
In an in-depth art masterclass from Creative Assembly, Jas Dhatt & Danny Sweeney discuss how to create fantastic 3D character art.
GI Academy Masterclass: What do you want to be when you grow up?
Unit 2 Games' brand and marketing director Natalie Griffith talks about understanding your personal brand and where you fit in the games industry
GI Academy Masterclass: Art Leadership
Kevin McDowell, Art Director for Creative Assembly's Total War series, gives a masterclass on art leadership.
GamesIndustry.biz Live: Academy is part of the GI Live series of digital events, which have taken place this year. You can check back and watch over past events, including State of Games, Changing Channels, Investment Summit and the Best Places To Work Awards 2020 via live.gamesindustry.biz.
GI Live: Academy is a spin-off event from the GamesIndustry.biz Career Fairs, that have taken place at EGX and EGX Rezzed in previous years in London and Birmingham. These fairs targets students, young people and job seekers, featuring talks, 1-2-1 session, university booths and more.
If you are interested in taking part in either the physical or digital versions of these student events in the future, either as an exhibitor, sponsor or participants, contact us at academylive@gamesindustry.biz.
Stay tuned to GamesIndustry.biz for details of 2021 events line-up.