Ouya lands Vevo music video support
Top musical acts are coming to Ouya when it launches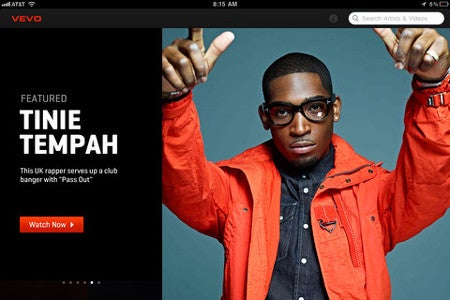 Ouya announced that they are partnering with Vevo to help bring high definition music video to the Android-based console. Users will be able to browse the most-viewed music videos on the web, explore full video catalogs, check out staff picks, watch live concerts and other original music programming.
"I am thrilled to tell you today that Vevo is committed to launch with Ouya when it comes to market in March 2013," said Michael Cerda, SVP of Product and Technology at Vevo on the Ouya Kickstarter page. "Through this partnership, we will bring our rich catalog of over 50,000 high definition music videos and new, original programming from more than 11,000 artists to Ouya's groundbreaking new gaming console. We support and share Ouya's vision that the future lies in being open and accessible for users looking for high quality entertainment experiences."
"Our partnership with Ouya is grounded in our tireless effort to bring Vevo to every connected living room and home and we will continue to deliver our premium music video programming to the rest of our platform consisting of Vevo.com, mobile & tablet apps (including Android, iOS, Windows Phone), connected TVs like Xbox and partner sites such as AOL, CBS, Facebook, Viacom Media Networks, Yahoo! Music and YouTube," added Cerda.
Vevo is the latest partner to announce that it is joining with Ouya, following streaming gaming service Onlive.