Ouya issues store credit to Kickstarter backers
Compensation offered to those who didn't receive their console prior to retail launch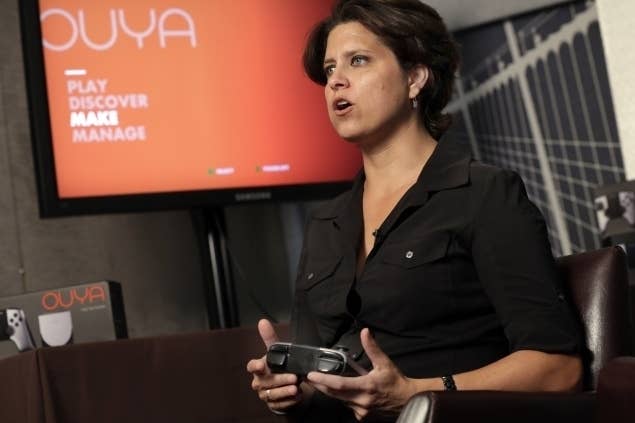 Ouya has issued store credit to its Kickstarter backers who didn't receive the console until after its retail launch.
The Ouya console launched at the end of June, and it quickly became clear that many backers of its record Kickstarter campaign had not received the hardware. Julie Uhrman, CEO of Ouya, promptly issued an apology, and the company has now supplemented that apology with $13.37 in credit for the Ouya Discovery Store.
"It wasn't OK that some of you-our most loyal supporters-didn't get your Ouya until after it was on store shelves," Uhrman said in an e-mail sent to Ouya's backers over the weekend.
With Ouya's backers in the tens of thousands, the existence of so much store credit will also address the lacklustre sales reported by a number of Ouya developers last month. Uhrman has since defended the sales figures, arguing that the platform is still in its infancy.
"These numbers will grow as more gamers pick up consoles, and as we attract more developers, and I believe that by the end of the year, we'll see a few developers telling us they've made more than a million dollars on Ouya," she said.
Thanks Mashable.