Only YouTube Gaming saw hours watched, streamed, and concurrent viewership up last quarter
Streamlabs: Twitch viewership began a decline in 2019, but other platforms have a long way to go to catch up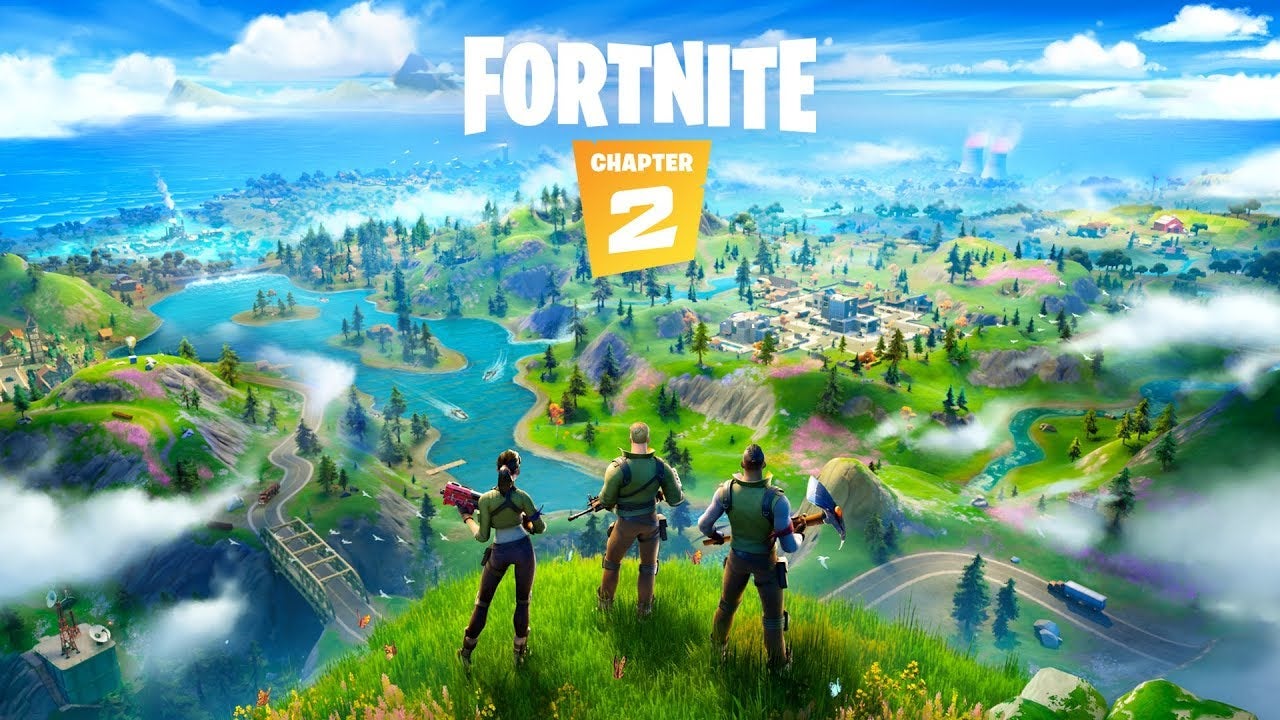 Twitch continued to take hits in Q4 2019 as YouTube Gaming and Mixer experienced ongoing growth, but it will take a lot more than that to dethrone the platform.
According to Newzoo and Streamlabs' year-end Live Streaming Report, Riot Games was the most-watched publisher across all three streaming platforms plus Facebook Gaming, inching near 1.5 billion hours watched for the year. Epic Games was close behind, followed by Blizzard Entertainment at over 1 billion hours watched.
By game, Fortnite hours continued to decline this year, starting Q1 at 412 million watched across all platforms and dipping to 295 million by Q4 -- 29% few hours in Q4 than in Q1. It was the second most-watched game on Twitch last year. It was the most-watched game on both Twitch and Mixer.
But League of Legends hours were up 3.6% year over year, and it was the most-watched game on Twitch for 2019, pushing Fortnite to second place. Grand Theft Auto V hours were up 42.3% year over year across all platforms, and it was the third most-watched game on Twitch.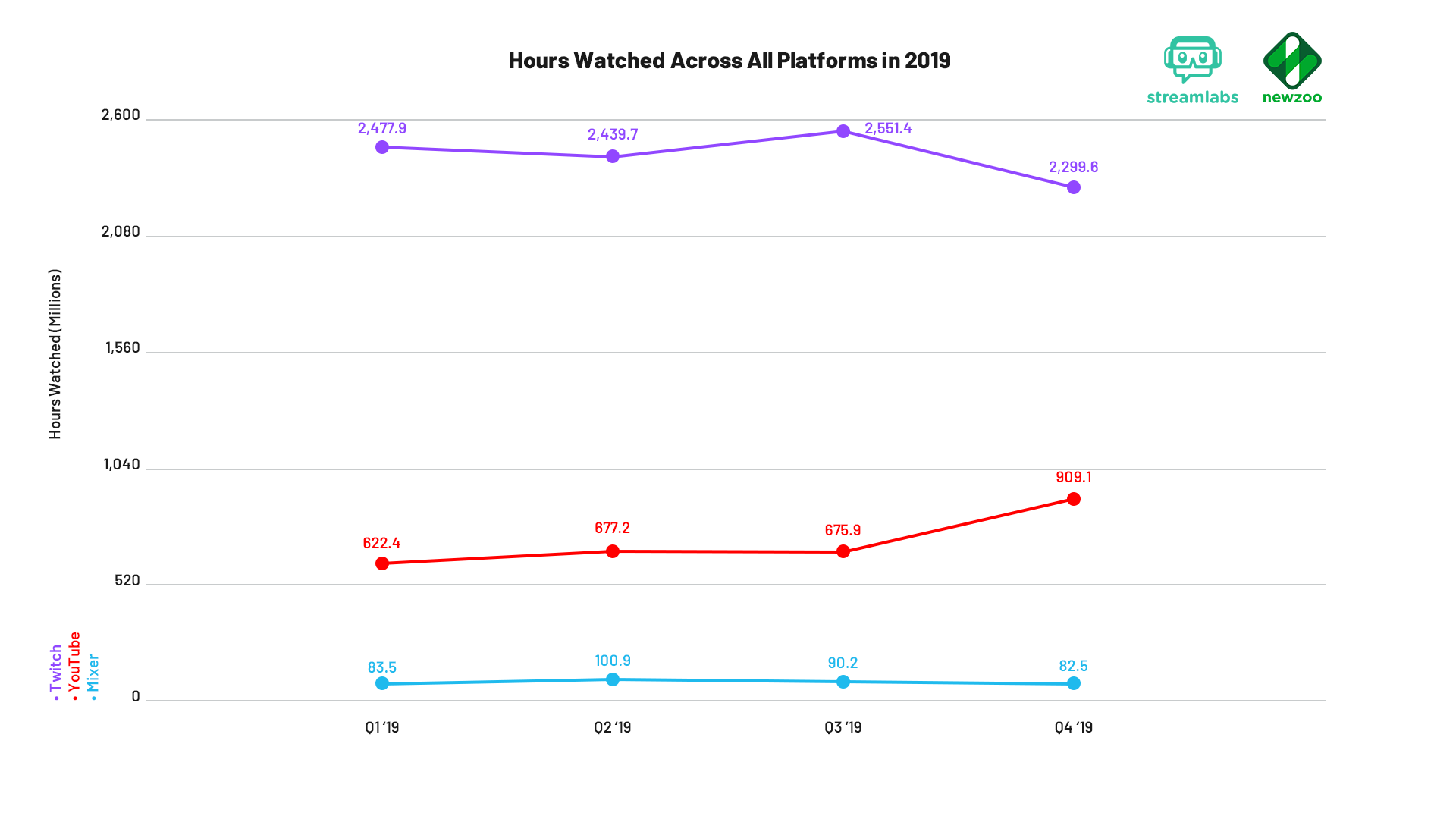 Twitch remains the strongest streaming platform, but the number of total hours watched on Twitch dropped by nearly 10% last quarter to 2.3 billion hours, the lowest number watched since Q3 2018. However, Q3 2019 was also the highest number of hours watched on the platform so far, reaching 2.5 billion.
The number of unique channels on Twitch was also down slightly from Q3, and more dramatically down 33% from Q1. In Q1 there were a record 5.6 million unique channels; by Q4 Twitch was down to 3.7 million. Average concurrent viewers also dropped 9.4% from last quarter, the lowest they've been since Q3 2018.
On YouTube Gaming, the future is looking brighter, though it still has a ways to go to catch up. Last quarter, it was the only platform to see an increase in hours watched, streamed, and concurrent viewership.
YouTube Gaming viewership hours shot up, going from hours watched in the 600 million for the first three quarters of the year up to 909 million for Q4. Total channels were at 927 million at year's end, down from 1.2 million in Q1 and up from 884 million in Q3. Average concurrent viewership platform-wide rose steadily throughout the year from 290 million in Q1 to 419 million in Q4.
As for Mixer, it nearly doubled its total hours watched year over year, reaching a Q2 high of 100 million. That number dropped a bit in Q3 and Q4, landing at 82.5 million hours for Q4. But total hours streamed more than doubled in Q3 thanks to Ninja's move to the platform, with Shroud's addition helping in Q4 as well. Their exodus also drove more streamers that direction, with the number of unique channels jumping from 1.4 million in Q1 to 3.9 million in Q3 and 3.6 million in Q4.