OnLive hosts free IGF nominee demos
Trials for titles like Dear Esther available for free from Indie Showcase on Facebook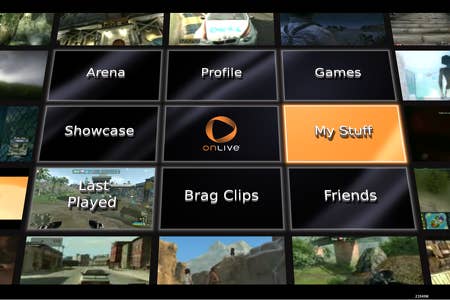 OnLive will host free demos showcasing the work of the Independent Games Festival nominees through Facebook.
"We love bringing innovative new game experiences to our users, and helping independent developers get their games out to a broad audience," said CEO Steve Perlman.
"The OnLive Indie Showcase lets gamers everywhere share their enthusiasm for these leading-edge games."
The Indie Showcase will run until March 11 and include 16 games like Atom Zombie Smasher, SpaceChem, and Dear Esther, and OnLive will later reveal which games scored the most plays and Facebook likes in that time.
"Our mission has always been to give innovative indie titles the exposure and recognition they deserve," added Meggan Scavio, director of GDC.
"By partnering with OnLive and leveraging their cloud-gaming technology, we can take that exposure even further by putting these incredible indie titles in the hands of users across the US and UK."
OnLive will also be offering former IGF titles at a 75 per cent discount across its service.
The 14th Annual Independent Games Festival takes place next week during GDC, with an awards ceremony on March 7.