One week until our free online Investment Summit
A full day of talks, more than 800 attendees, including over 500 developers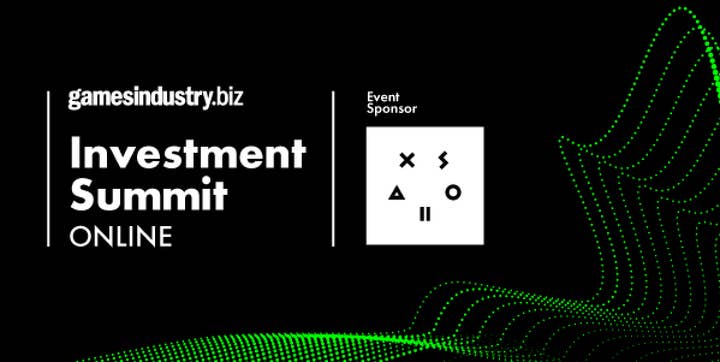 It's just one week until the GamesIndustry.biz Investment Summit Online.
Our free investment event is designed to support the indie development community seeking funds during the current COVID-19 crisis. It begins at 8am on Thursday, May 28th.
Almost 850 individuals are set to attend the event, which includes a full schedule of talks, a 16-hour meeting system via MeetToMatch and the return of GamesIndustry.quiz, our special 'pub quiz' challenge.
Talks include industry experts from Xbox, Team17, Frontier Developments, Digital Extremes, Kickstarter, Humble Bundle, Kowloon Nights, Miniclip and LEGO.
500 individual development teams have joined the event, alongside more than 200 investors and publishers. Service companies can also take part in the event, although there is a ticket price attached and there's only a limited number available.
You can book your tickets through here.
Here is the full schedule of talks (UK timezone):
09.30 - 9.35: Welcome To The GamesIndustry.biz Investment Summit Online - Jamie Sefton (GamesIndustry.biz)
09.35 - 10:10: New Frontiers: From Self-Published To Third-Party Publisher - David Braben OBE (Frontier)
10.30 - 10:55: Opportunities with ID@Xbox - Ago Simonetta (Microsoft)
11:00 - 11:45: Panel: Exit Strategy: Being Acquired or Selling Your Studio - Debbie Bestwick MBE (Team17), Jens Hilgers (Bitkraft Esports), Simon Iwaniszak (Red Kite Games)
12:00 - 11:25: Angel Investment: Are You Investor Ready? - Ian Livingstone CBE
12:30 - 13:15: Panel: How To Get Your game Funded - Anh Luong (Miniclip), Ella Romanos (Fundamentally Games), Mitsuo Hirakawa (Irregular Corporation), Roberta Lucca (Bossa Studios)
13:30 - 14:00: Digital Play Beyond The Brick - Robert Lowe (LEGO)
14:00 - 15:30: Break
15:30 - 15:50:By the Numbers - Xsolla Funding Club - Aiman Seksembaeva (Xsolla)
16:00 - 16:25: Successfully Relaunching Your Kickstarter Campaign - Anya Combs (Kickstarter)
16:30 - 16:55: How To Pitch Your Game - Christina Seelye (Modus Games), John Polson (Humble Bundle), Harry Hamer (London Venture Partners
17:00 - 17:25: Is Your Indie Game Viable? How To Research The Market - Cassia Curran (WINGS)
17:30 - 17:55: Indie Publishing Is Dead, A Talk By An Indie Publisher - Alex Nichiporchik (TinyBuild)
18:00 - 18:45: Panel: How Is The Pandemic Changing Games Investment? - Astrid Refstrup (Kowloon Nights), Cassia Curran (WINGS), Richard Browne (Digital Extremes), Sam Englebardt (Galaxy Interactive)
19:00 - 20:30: GamesIndustry.quiz with James Batchelor
There are still sponsorship opportunities for those who wish to help us in funding the project. For more details, contact charlotte.nangle@gamesindustry.biz.