One Microsoft restructuring plan detailed
"Far-reaching realignment" sees Xbox maker reshuffle internal divisions to produce a single company-wide strategy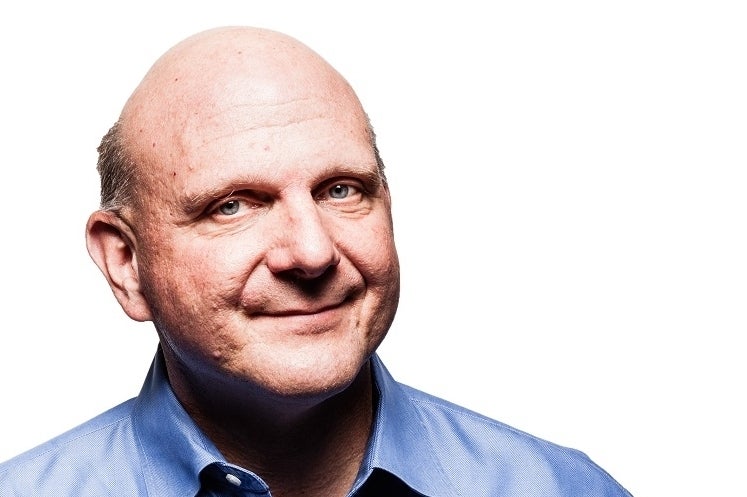 Later today, Microsoft CEO Steve Ballmer will unveil his long-awaited restructuring plan, dubbed "One Microsoft," in an investor relations conference call, but AllThingsD is already reporting on the details of it, citing internal memos distributed to Microsoft employees.
As expected, the reorganization will shuffle up the current roster of divisions and executives. The goal is to streamline the company's operations with an eye toward building better products more efficiently.
"We will see our product line holistically, not as a set of islands," Ballmer explained in one memo. "All parts of the company will share and contribute to the success of core offerings, like Windows, Windows Phone, Xbox, Surface, Office 365 and our EA offer, Bing, Skype, Dynamics, Azure and our servers."
Going forward, Microsoft will reorganize around a number of divisions: Engineering, Marketing, Business Development and Evangelism, Advanced Strategy and Research, Finance, HR, Legal, and COO. The engineering division will have four main groups: Operating Systems, Applications and Services, Cloud and Enterprise, and Devices and Studios.
As a result of the One Microsoft plan, endeavors like the Xbox business will be split between the groups. Previously, Xbox efforts fell under the Entertainment and Devices Division, which had its own centralized management. After the restructuring, the same array of responsibilities will be split among multiple parts of the company. For example, Devices and Studios will handle Xbox hardware development, while Operating Systems will work on the software powering those Xbox efforts. In his note, Ballmer acknowledged that collaboration will be crucial to making the restructuring work as intended.
"We will strive for a single experience for everything in a person's life that matters," Ballmer told employees. "One experience, one company, one set of learnings, one set of apps, and one personal library of entertainment, photos and information everywhere. One store for everything. Microsoft has the clear opportunity to offer consumers a unified experience across all aspects of their life, whether the screen is a small wearable, a phone, a tablet, an 85-inch display or other screens and devices we have not yet even imagined."
As AllThingsD pointed out, the new structure removes the operational silos that had one person responsible for every aspect of each product line. This would seem to put more responsibility for the performance of each product (and ultimately, blame or credit) on Ballmer. And depending on how Microsoft changes its financial reporting to reflect the new structure, having each business split between divisions could make it more difficult for investors to identify exactly which efforts are struggling and which ones are carrying the load for Microsoft.
Ballmer has scheduled his One Microsoft conference call for 12:30 p.m. Pacific. It will be available to stream on Microsoft's investor relations site.
[UPDATE]: Microsoft has released Ballmer's memo to employees. It specifies the people in charge of the various groups under the new structure. As for those most relevant to gaming, Julie Larson-Green will head up the Devices and Studios group, making her responsible "for our studios experiences including all games, music, video and other entertainment." Meanwhile, Terry Myerson will lead the Operating Systems group, which "will span all our OS work for console, to mobile device, to PC, to back-end systems."