iPad sees 25 percent of purchases by first-time Apple consumers
Apple's iPad is still seeing record growth according to the NPD Group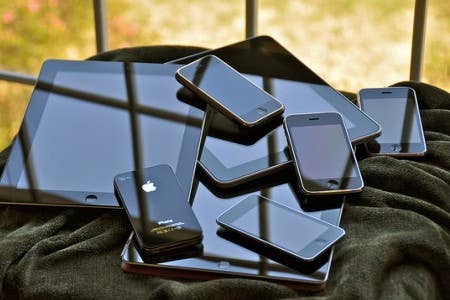 According to a recent study by the NPD Group, one-in-four iPad owners say the tablet is their first Apple product. 33 percent (37 million) of homes in the United States own one Apple product, while 69 percent of that group own iPods.
"iPad sales are growing much faster than any other Apple product has this soon after launch," said Ben Arnold, director of industry analysis at NPD. ""In fact, one-in-five Apple owner households has one- nearly equivalent to the number that own an Apple computer. This demonstrates the appeal of both the new form factor and Apple's app ecosystem."
82 percent of Apple consumers say the iPod was their first product, but recently consumers have been pegging the iPhone or iPad as their entry device into the Apple ecosystem. 70 percent of long-term Apple users said the iPod was their entry device, while only 57 percent in the last two years can say the same. On average Apple households own 2.4 Apple devices. Oddly enough, 58 percent of Mac owning homes also have a PC, and 30 percent of Apple enthusiasts own a non-Apple smartphone.
"Should more households become multiple Apple product homes, these platforms will become even more important in the acquisition and sharing of content between devices. Forty percent of electronics shoppers say owning devices in the same brand family is an important purchase factor. As consumers look for greater interoperability between devices and more brands become aligned with platforms, we could see fewer multi-brand ecosystems in the household," added Arnold.
The Apple Ecosystem Study had over 3,000 respondents.