OFT releases final guidelines for in-app purchases
Developers given until April 1 to ensure that their games comply with OFT's "principles"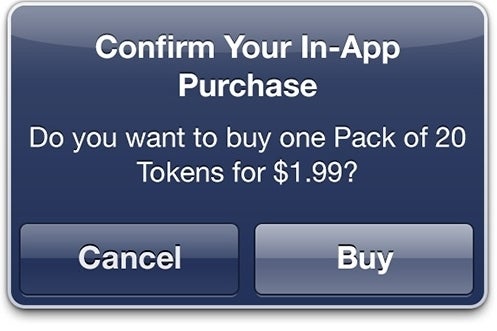 The Office of Fair Trading has given game developers until April 1 to comply with its guidelines around in-app purchasing.
The OFT has now finalised a set of "principles" for in-app purchases that developers can follow to avoid breaching consumer protection law. A first draft of the principles was published in September last year, following a six-month investigation into the coercive monetisation practices found in some games.
Since then, the principles have been refined based on feedback from the British games industry. The full document can be found here.
"The OFT principles state that consumers should be told upfront about costs associated with a game or about in-game advertising, and any important information such as whether their personal data is to be shared with other parties for marketing purposes," the OFT said in a statement released today.
"The principles also make clear that in-game payments are not authorised, and should not be taken, unless the payment account holder, such as a parent, has given his or her express, informed consent."
The OFT has also published advice for parents whose children play games with in-app purchases. Among other recommendations, parents are advised to play every game first to understand what it asks of the player, to check each game on a regular basis to keep pace with any updates and additions, and to be in control of the "payment options" setting on their mobile or tablet device. This advice has been incorporated into that given by the Citizens Advice Bureau.
With the deadline for compliance only two months away, the British trade body UKIE has issued a response to the guidelines on behalf of its members. Dr. Jo Twist, CEO of UKIE, said that the potential problems with in-app purchasing in games intended for a young audience have been on the agenda for quite some time, and that a majority of developers are already implementing these payment mechanisms responsibly.
"We need to make sure we balance the opportunity and growth of innovative business models in the industry with sensible measures to protecting players," Twist said. "We are pleased to see the OFT recognise that parents need to be more aware of and use parental controls that are available on devices. Protecting consumers is a shared responsibility across those who make and sell games, as well as parents and carers.
"Done responsibly, micro-transaction based business models give choice and value for both players and businesses. Flexibility for companies to operate different business models is crucial, and it is good to see the OFT recognise this. We will work with the OFT on briefing sessions for games companies to better understand the application of the principles."
UKIE will host a briefing session for developers seeking guidance at its offices in London on February 20. For more information, visit the Facebook page.
To read the OFT's principles in full, follow the link.